The group behind 13th Floor Haunted House is hoping its newest business is a bull's-eye.
Halloween-themed entertainment company Thirteenth Floor Entertainment Group opened Class Axe Throwing this month at 3400 E. 52nd Ave., next door to the seasonal haunted house the company runs in the Elyria Swansea neighborhood.
The facility offers four axe-throwing ranges, each of which can accommodate groups up to 12 people. Players take turns chucking axes at wooden targets, trying to get as close to the bull's-eye as possible. Each two-hour axe-throwing session includes a 30-minute lesson.
Class Axe isn't the only axe-throwing option around; it joins Downtown Art Gallery and Axe Room in Ballpark, and Bad Axe Throwing north of Denver in Adams County. But Class Axe plans to take advantage of haunted house season and its proximity to 13th Floor to lure Denverites to its new haunt.
"During haunting season, haunted house-goers will be able to add in some axe throws for a small fee in addition to their haunted house ticket," the company said in a statement.
Without a visit to the haunted house, which the company said opens in September, axe throwing costs $30 per person for a two-hour session. Axe throwers also can purchase drinks at the adjoining Shriekeasy Bar.
After the spooky season ends, Class Axe Throwing will remain open year-round, the company said.
Thirteenth Floor Entertainment Group markets itself on its website as "the world's largest Halloween-themed entertainment company." Founded in 2002 and based in Denver, the company now operates 14 haunted houses in 10 states, as well as nine escape rooms and 10 axe-throwing facilities, including in Denver.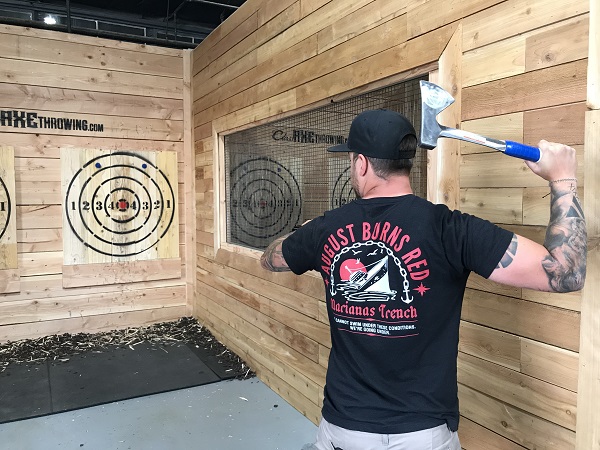 37369