The developer most strongly associated with Cherry Creek is venturing outside the tony neighborhood.
Denver-based BMC Investments, led by Matt Joblon, has broken ground on a 140-room Hyatt House extended-stay hotel at the southeast corner of East Colfax Avenue and Peoria Street, across the street from the Fitzsimons Medical Campus.
"Historically, medical office throws off a tremendous amount of demand for extended-stay product," Joblon said Wednesday.
He noted the area around the expanding campus has just one extended-stay option, the SpringHill Suites by Marriott further east on Colfax.
Although Joblon previously was involved with developments in Miami and Los Angeles, since he founded BMC Investments in 2010, every project the firm has broken ground on has been within Cherry Creek's borders.
The company most recently completed office building Financial House, luring WeWork and Amazon Books as tenants before selling the structure this month. Other projects include apartment complex Steele Creek, and hotels Halcyon and Moxy. (BMC also owns apartment complexes it didn't develop, all of which are outside Cherry Creek.)
Breaking ground in Aurora isn't a surprise. BMC purchased the 4acres across from the medical campus, known as the Gateway at Fitzsimons, in 2013.
Joblon said the Hyatt House will take up about half that, leaving him with 2 acres right at the southeast corner of Colfax and Peoria for a different project. It likely will be either apartments or medical office space, he said.
The hotel will be a $43.6 million project, according to BMC, financed in part with a construction loan from FirstBank. In addition to the hotel rooms, it will incorporate 8,000 square feet of retail space.
Broker Sam Zaitz of Legend Partners is marketing the retail space. Tennessee-based Vision Hospitality Group will manage the hotel. Alliance Construction is the general contractor, while CannonDesign is the project architect. Construction is expected to take 17 months.
The project is one of the first to break ground in the Denver area within an opportunity zone, a designation introduced by the Trump administration last year that is intended to spur investment in lower-income areas by providing developers with tax advantages.
Joblon said being in an opportunity zone won't affect the financial performance of the hotel. But he said the project is partially funded with proceeds from a recent sale of property by BMC, and the designation allows BMC to defer taxes on that sale. He said BMC also will pay less in taxes if it sells the Hyatt House after holding it for at least 10 years, which the firm plans to do.
Joblon and BMC aren't leaving Cherry Creek behind. They're currently expanding the former Inn at Cherry Creek, and recently dropped $12 million to secure another development site in the neighborhood. At a BusinessDen event in June, Joblon said he likes working in Cherry Creek because "the barriers to entry are unbelievable."
On Tuesday, however, Joblon said the firm is looking at additional development sites outside Cherry Creek, although "We're going to be very selective, especially at this point in the cycle.
"There's got to be a compelling story, even beyond an opportunity zone," he said.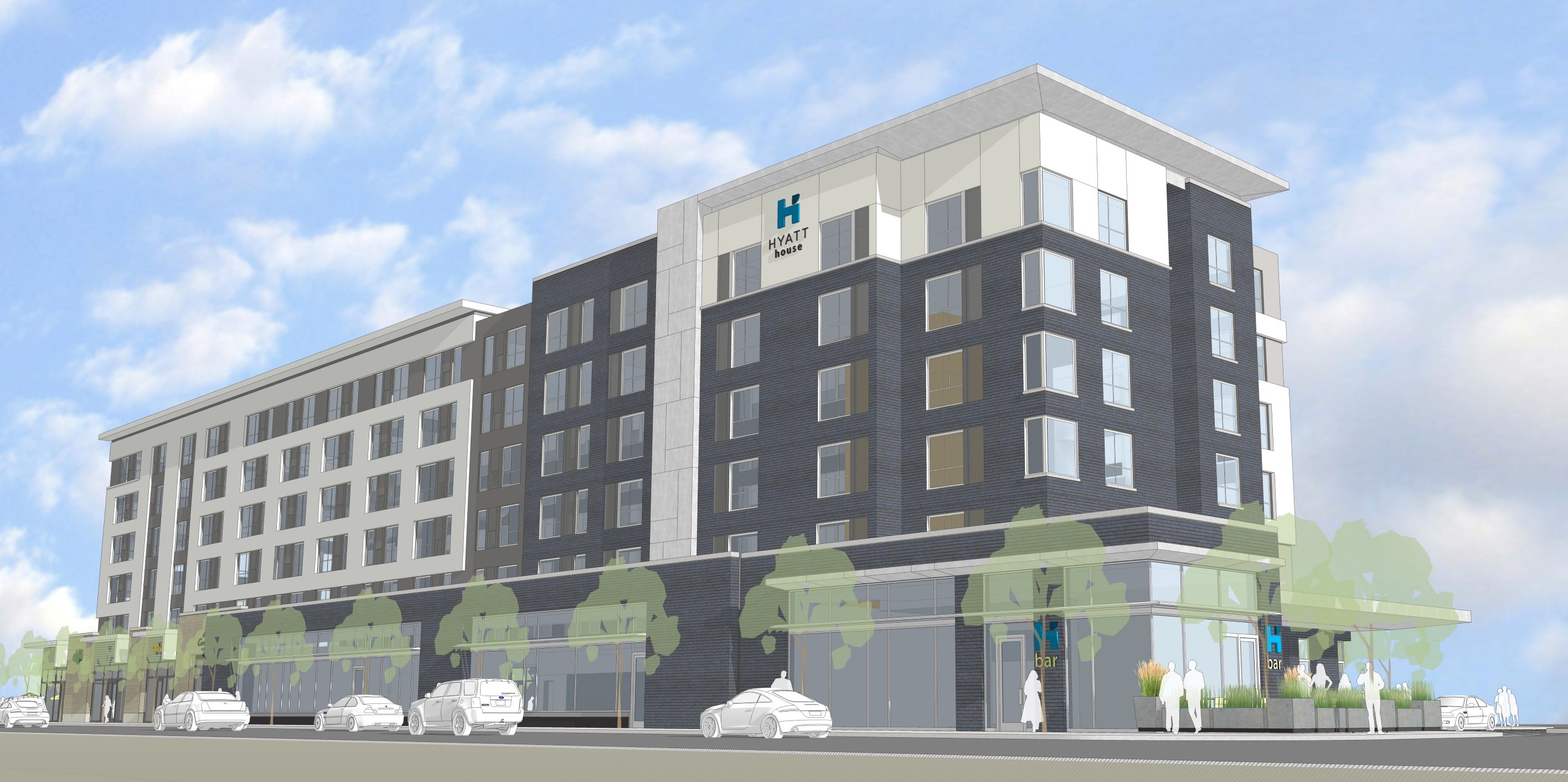 37373