A 41-acre site in Globeville rezoned last year ahead of expected redevelopment has sold.
The 4400 Fox St. property, which is home to a 320,000-square-foot former Denver Post printing and distribution facility, sold Wednesday for $56.5 million, according to county records.
The property, dubbed Fox North, was purchased by Vita Fox North, a partnership between Indianapolis-based Pure Development and Mexico City-based Interland.
"I think it's too early to tell what will go on," said Tyler Morris, a principal with Pure Development.
Pure Development's previous projects consist primarily of large build-to-suit corporate facilities, according to its website. They include a regional training center for BMW in Atlanta, the Indianapolis headquarters building of KAR Auction Services and a distribution center for manufacturer Regal Beloit in McAllen, Texas.
The Globeville property was sold by a joint venture between Greenwood Village-based Woodspear Properties and Denver-based Ascendant Development Corp., represented by CBRE brokers Eric and Martin Roth. The joint venture purchased the property from the Post in February 2008 for $17.1 million.
Since the Post left for its current home at 5500 Washington St. in Adams County in 2008, the Fox Street property has had only occasional temporary use by flea markets and festivals.
Woodspear and Ascendant were able to get the property rezoned last year for structures up to 12 stories, and a master plan in place lays out a vision of infrastructure such as roads. Broker Eric Roth told BusinessDen that the property had been on and off the market for years, but things kicked into high gear once that occurred.
"It gave us a much more palatable story to work with," he said.
Last year, Woodspear and Ascendant, in collaboration with David Tryba Architects, released renderings envisioning the future of the site as essentially a new neighborhood, with office and retail space, plus residences accommodating approximately 3,000 people. They also pitched it to local economic development officials preparing Denver's bid for Amazon's HQ2.
A representative of the companies said at the time that they did not plan on developing the property themselves.
Pure Development's Morris told BusinessDen Thursday that the company and Interland are still determining how they want to redevelop the site. He said the company had met with Tryba and "we're going to take what they've done into heavy consideration."
"Stay tuned for more — I would say toward the end of this year or early next year," he said.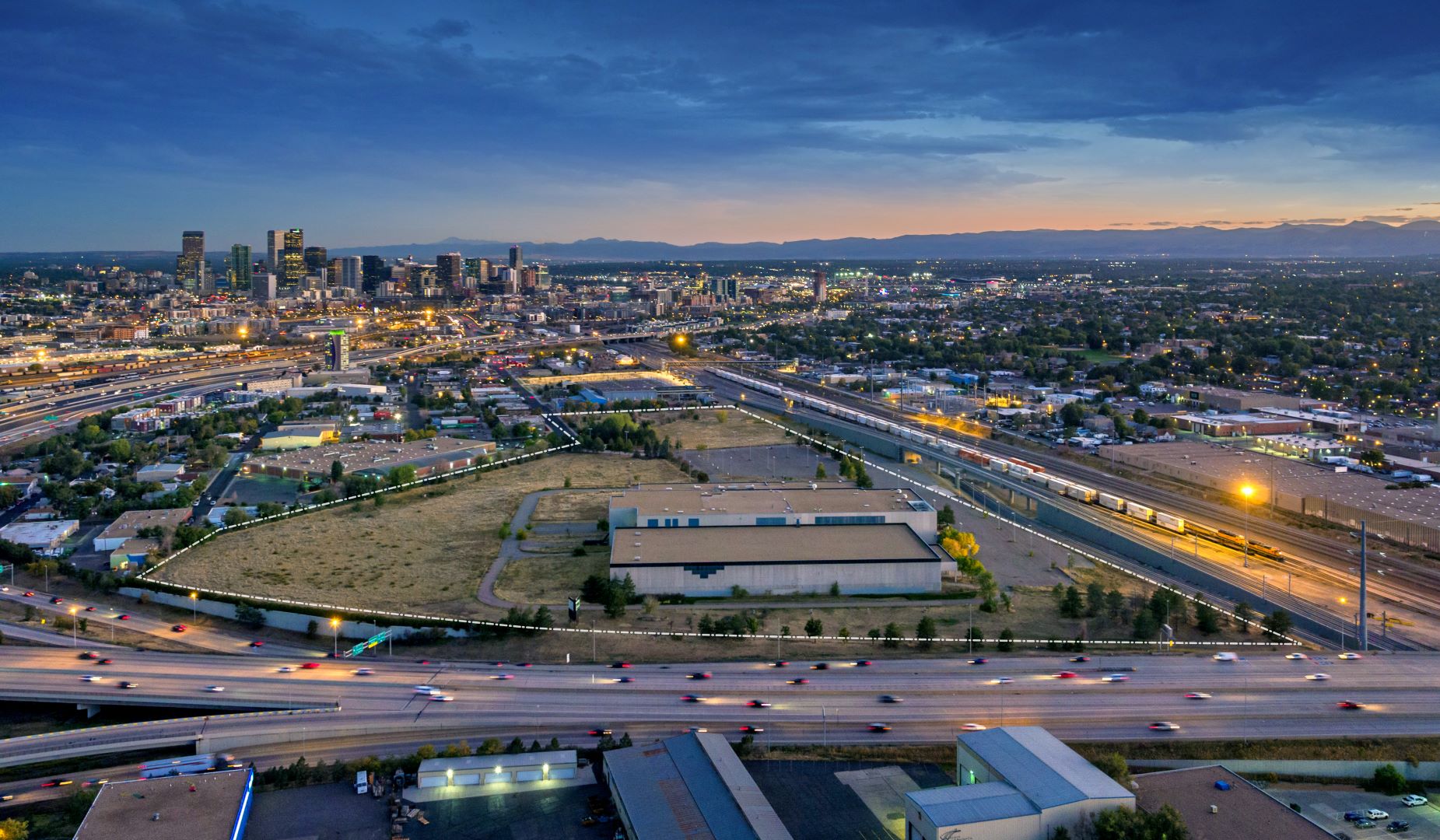 37222