Redevelopment has been proposed for a diner near downtown Denver and — no really, you haven't heard this before.
In early June, as the landmark-or-not saga for Tom's Diner at 601 E. Colfax Ave. was kicking off, development plans also were submitted to the city for the Denver Diner property one mile away at 740 W. Colfax Ave.
The plans — an early-stage development proposal known as a "project concept" — call for the diner to be replaced by a Chase bank branch.
The document, obtained by BusinessDen and still under city review, calls for a 3,562-square-foot, single-story building. Although the document indicates it largely would mirror the footprint of the existing diner, a spokeswoman for the city confirmed the plans are calling for a new structure.
The owner of the Denver Diner sold the 0.37-acre property in July 2018 for $3.6 million to Denver-based real estate firm Brue Baukol Capital Partners. At the time, Brue Baukol CEO Chad Brue said only that Denver Diner was leasing back the space, and would "not be going anywhere anytime soon."
Brue and the diner owner did not respond to separate requests for comment. A Chase spokeswoman said in an email that "more branches are coming to Denver and throughout Colorado," but declined to discuss the Denver Diner site.
Like Tom's Diner, Denver Diner was once part of the White Spot diner chain, and an example of Googie architecture. However, the structure is more muted and utilitarian than Tom's, which has an orange and purple roof.
The Tom's Diner saga of the last few months was put into motion by owner Tom Messina's request for a certificate of nonhistoric status, a designation that clears the way for easy demolition of a structure within five years. The request prompted five Denver residents to request the city instead designate the building a landmark, which would spare demolition. Those residents withdrew their application last week, and the nonhistoric status was granted.
The Denver Diner building, meanwhile, was granted a certificate of nonhistoric status in January 2014, according to a city spokeswoman.
Nonhistoric status extends only for five years, however, meaning Denver Diner's certificate expired this past January. That means any request now to demolish the structure or have it be again designated nonhistoric would trigger the same process that Tom's Diner just went through.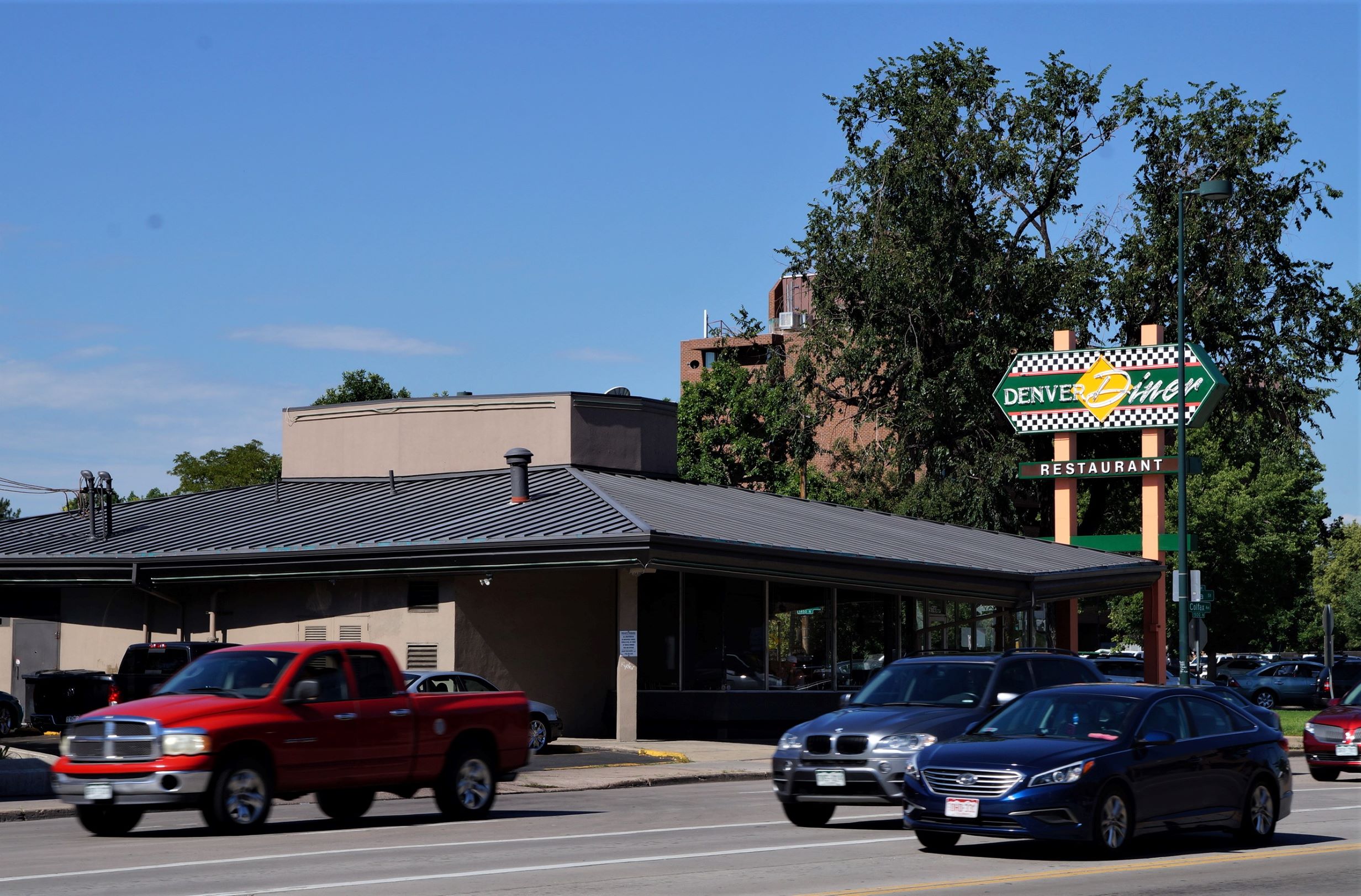 37199