Mario's Ocean Club is cutting bait.
The seafood restaurant at 560 S. Broadway in Denver will shuck its last oysters this Saturday night, then close permanently, owner Mario Vega confirmed.
"It's simply a challenging location," Vega said Wednesday. "It can be a struggle to get people in, and especially with fresh seafood, consistency in volume is really what you need."
Mario's Ocean Club opened in May 2018, and its menu features entrees ranging from $10 to $22. Vega said he realized within months that it was in troubled waters. He wasn't getting enough business to keep up with the price of seafood, which he said can be 5 percent to 10 percent more expensive to source and store than comparable meats.
Six months after opening, he listed the business for sale.
"But then things got really good," Vega said. "The next six months were great. Restaurant Week was a big help. And it was during that time that I heard someone else had been putting out feelers about selling their own restaurant."
He said he liked the deal and the Littleton location of the listing, so he talked to his friend Kevin Wessel, CEO of breakfast chain Le Peep, about teaming up to open a restaurant.
Vega was further pushed to sell his seafood restaurant when someone who previously had expressed interest approached him again with a better offer.
"Then I had a decision to make: keep fighting the good fight (at Mario's) or move on," Vega said. "Things had gotten sustainable, but it was going to be a long, slow build there."
So Vega decided to sell the assets and the remainder of the lease. He declined to identify the buyers, but said they were behind a local Italian restaurant that operated locally for 10 years before "they moved on from their previous lease a year ago."
Vega didn't sell the Mario's name or brand, and the new owners will operate a different restaurant concept.
Meanwhile, he and Wessel are striking a similar deal for the space in Littleton. He declined to identify the exact location, but said the Lakehouse Kitchen and Tavern likely will open early next year.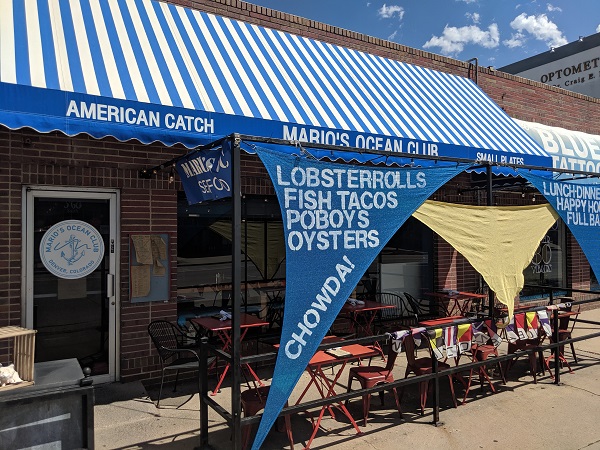 37064