A recently launched nonprofit wants Denver to join the ranks of cities with park foundations that help raise money and keep an eye on the public spaces.
Denver Park Trust, a joint venture by Denver City Councilwoman Kendra Black and Frank Rowe, a member of the Parks & Recreation Advisory Board, launched last month with an annual budget of $250,000.
"What we're set up to do is to act as a nonprofit support organization for new parks and improved park amenities," Rowe said. "Our vision is to acquire land for new parks in high-density and high-need neighborhoods. We'll also work on providing 'gap funding' for projects within parks."
Denver doesn't have a dedicated source of revenue for its parks that provides enough funding to bring the city's open spaces up to national standards, Black said.
"The Trust for Public Land does an annual park score. Denver has always been rated pretty highly, but with all our population growth, our rating is going down," Black said. "Our parks system hasn't been growing at the rate our population has been growing."
In 2015, Denver rated 13 out of the top 100 cities nationwide, judged on access (portion of residents within a 10-minute walk of a park), acreage (median park size and percent of area dedicated to parks), investment (park spending per resident), and amenities (such as basketball hoops, playgrounds or dog parks).
This year Denver has dropped to No. 29.
A measure passed in November increased sales taxes, with the extra revenue dedicated to parks, but Black said even that increase can't support the whole parks system. That's where Denver Public Trust comes in.
"If there was a situation where (the Parks Department) didn't have enough funding to buy land or build a park, we could work with them to do some fundraising on their behalf," Black said. "We can also fundraise to help purchase land. We'll be partners with the Parks Department on funding when it's needed."
Rowe said the nonprofit will focus on communities where there isn't a park within a 10-minute walk.
Early priorities
One of Denver Public Trust's first projects will be raising gap funding for the renovation of St. Charles Park in the Cole neighborhood. Phase one of the redevelopment is complete, but funds are lacking to begin phase two, he said.
Another early project taken on by the nonprofit is the addition of a shade structure at Lindsley Park in the Hale neighborhood. Park neighbors approached the Parks Department about building a picnic pavilion, and the department turned to Denver Park Trust for help in fundraising.
Black said donors feel more comfortable writing a check to a nonprofit rather than a governmental body.
Denver Park Trust also aims to garner public support and awareness of the city's parks, Rowe said.
"I think if you talk to most folks out on the street, they love their parks," he said. "And a lot of people want to get engaged in their parks and learn how to participate and how to give back, so we can be a conduit for that."
Black and Rowe started the project in 2017.
To generate ideas, Black met with the park foundations in Minneapolis and Portland, Oregon, two cities that consistently score high for parks.
"Portland has some of the same challenges that Denver has," Rowe said. "A city that a lot of folks want to move to; a city that has a culture of supporting its open spaces and parks. Their foundation has been around longer, and they're higher on the park score than we are."
Rowe, DPT executive director, is the nonprofit's only staff member, and its office runs out of his house. Black is the organization's board chair.
Prior to launching the nonprofit, Rowe worked for six years at the nonprofit news outlet Chalkbeat. Before that, he and his wife ran a small media company for 21 years.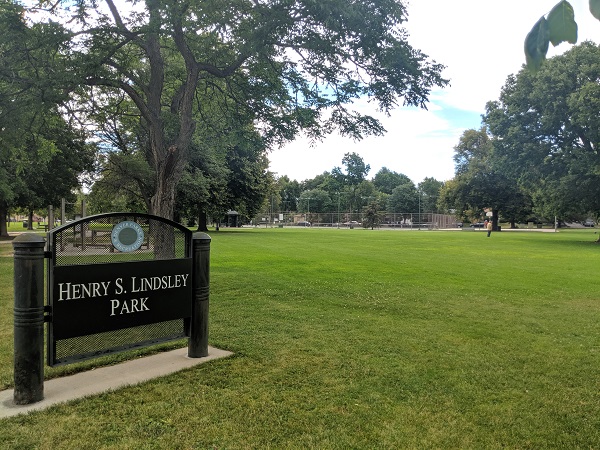 36837