A 114-year-old home in North Park Hill is now free to be demolished.
Denver's Landmark Preservation Commission on Tuesday voted unanimously to deny an effort to designate as a landmark the home at 5335 E. 36th Ave., with multiple members saying they felt the application submitted against the owner's wishes was incomplete.
The decision, made with several commission members absent, is expected to result in the dismissal of a lawsuit the property owner filed against the body earlier this month.
The home is owned by two trusts established by Palecia Lewis and her late husband Lawrence. The couple, who are African-American, purchased it and an adjacent home in the 1960s. They rented out the 5335 E. 36th Ave. home, and raised their family in the adjacent one.
In April, a representative applied for permits to demolish the structure. That prompted a standard review by city staff, which determined the property had the potential for historic designation, partly because it is a "rare remaining farmhouse" in Denver.
Three Denver residents then applied for historic designation in early June, submitting an application that largely borrowed language from the city report.
One of the applicants, Rae Hunn, addressed the commission Tuesday afternoon, describing the property as significant to the city's black history. Hunn said that, for a time, blacks were not allowed to purchase property in the city east of York Street, and later east of Colorado Boulevard.
"We were excited the Lewises were able to purchase such a large piece of property," she said.
Hunn also protested the fact that she was sued, along with the commission, after it ruled last month that the application merited a public hearing.
"I have the right to question anything that is going on in my community," she said.
Attorney David Foster of Foster Graham Milstein & Calisher, who is representing the property owner, told the commission Tuesday that he filed the lawsuit this month because he had to do it in a 28-day window, and that he had to list Hunn and her co-applicants as defendants for the case to be considered.
A daughter and grandson of the Lewises, trustees of the estates, spoke in favor of denying the landmark request Tuesday, saying the couple was committed to the neighborhood and would want to see the property developed "to its fullest use."
Foster told BusinessDen after the meeting that his clients still were deciding how to redevelop the property, but that they expected to do so themselves, rather than selling to another party that would redevelop it.
Foster said his clients likely would move to dismiss the lawsuit filed this month.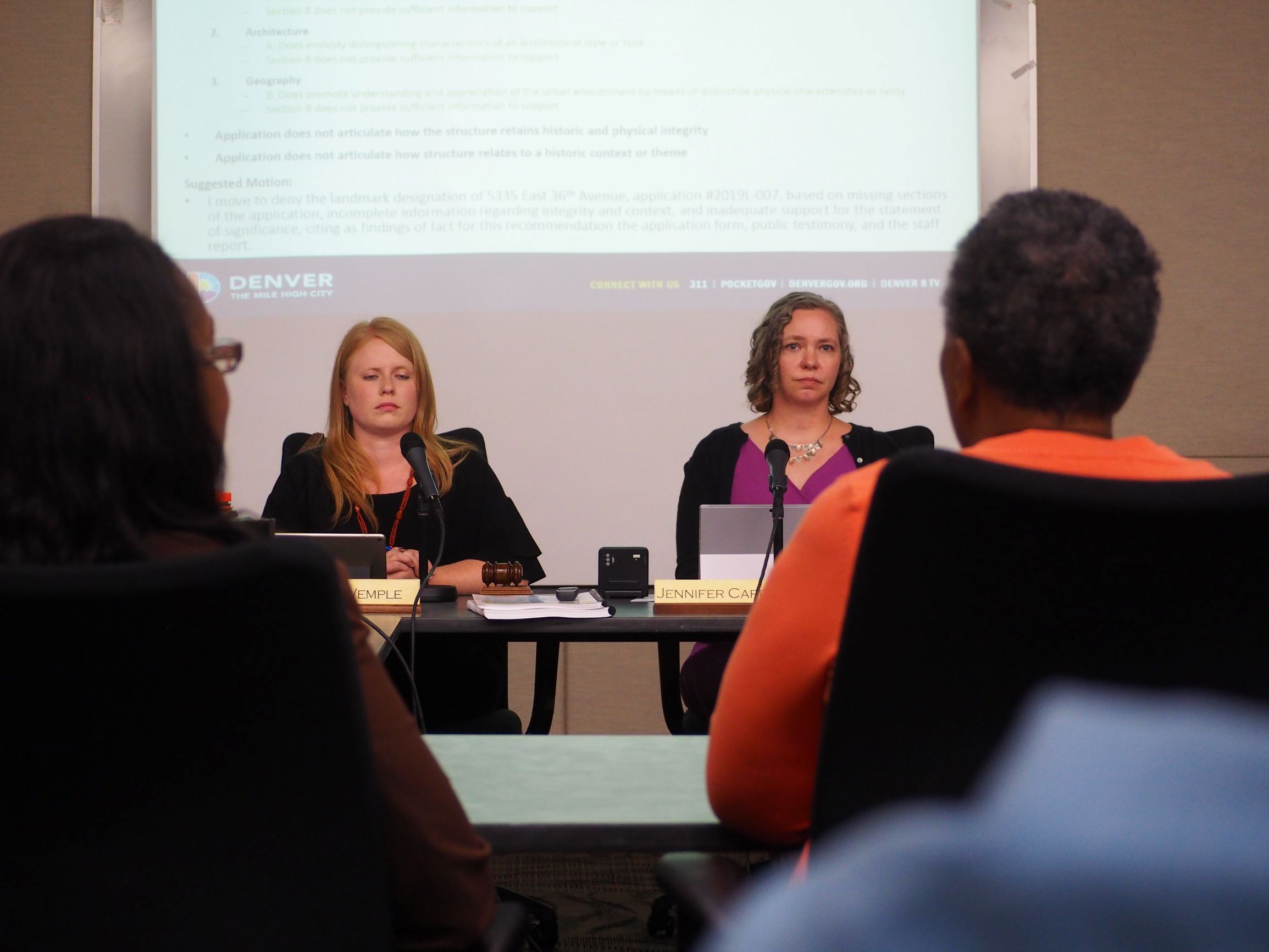 36603