It'll soon be a wrap on Bonfire Burritos' trailer days.
The popular Golden restaurant is moving a mile down the road to the brick-and-mortar building at 2221 Ford St., according to a sign at its current site.
An employee at the eatery said Friday that the restaurant had outgrown its current space, which is a trailer in the parking lot of a nursery at 17025 S. Golden Road.
"We have so many online orders coming in, and the line's always this long," the employee said. "It was just time to move."
He said the move will happen sometime in the fall.
Bonfire Burritos has sat in the parking lot of Native Nursery since at least the early 2000s. When its original owner decided to retire in 2013, four Golden natives who grew up eating at the trailer decided to purchase the business.
The group — Raymond Pierandozzi, Ian Lanier, Matt King, and Travis Toms — remodeled the trailer, expanded the patio and added street tacos to the menu, The Denver Post reported at the time.
Bonfire now serves four breakfast burritos, five lunch burritos and four kinds of tacos. The new location also will serve alcohol, the employee said.
On weekdays, the eatery serves breakfast from 6:30 a.m. until 11 a.m., and lunch from then until 2 p.m., or 5 p.m. on Fridays. It operates from 7:30 a.m. to 5 p.m. on Saturdays and 8 a.m. to 5 p.m. on Sundays.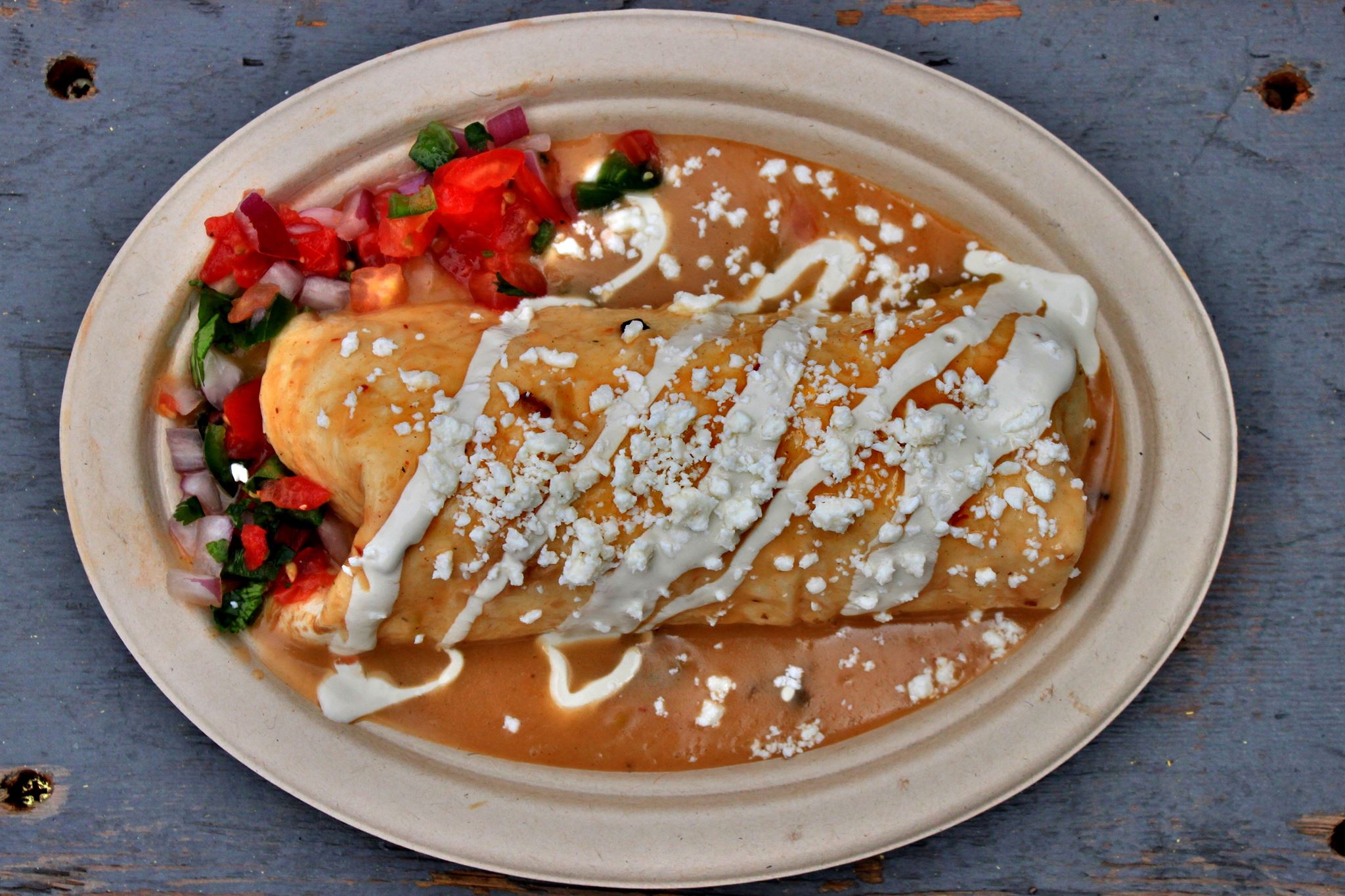 36527