The Park Hill Golf Club has a new owner.
Andrew Klein, founder of Glendale-based Westside Investment Partners, told BusinessDen Thursday that his development firm paid $24 million to buy the shuttered golf course from the Clayton Foundation.
The golf course is 155 acres, meaning Westside paid about $3.50 per square foot for the land.
BusinessDen was first to report last month that Westside was seeking to buy the course, which in recent years has been at the center of multiple lawsuits following a failed attempt by the city to buy the land in 2017. The city was prepared to pay $20 million. Arcis, the Texas-based firm that operated the course, then sued the foundation that owns the land, saying it should have been given the right of firset refusal to buy the course.
Klein told BusinessDen his firm paid a settlement to Arcis for an undisclosed sum and that the lawsuit will be dismissed shortly. The course closed at the end of 2018.
The course is encumbered with a conservation easement, which specifies the property must be open space.
A spokesman for the Denver City Attorney's Office told Westword this week that lifting the conservation easement will require legal negotiations and ultimately the approval of City Council. The council would also have to approve a rezoning of the property in order for Westside to be able to develop it.
The requests are likely to face challenges, given the fact that, as Westword noted, multiple incoming council members said they wanted to see the property remain open space in response to a questionnaire put out during election season.
Westside already has one other high-profile redevelopment site in Denver. The company paid $16.5 million last summer for the 75-acre former Loretto Heights college campus along Federal Boulevard in southwest Denver.
The golf course isn't the only property that Westside bought this week. On Wednesday, the company purchased a 139-acre development site at the southeast corner of the I-70/E-470 interchange in Aurora. Brokers Martin Roth, Eric Roth and Jim Bolt of CBRE represented the seller in that deal.
Klein told BusinessDen that Westside paid a total of $9.5 million for the site. Of that, $7.83 million went toward the land, according to county records, with the remainder securing mineral rights.
"We're buying it because it's in the path of growth," he said.
Klein said the site is zoned "regional activity center" by the city of Aurora.
"They want to see something special developed on the site, whether it's a large employment center or something like a hospital," he said.
Klein said the site's future is still undecided, but "we are talking to some groups that might help us make our decision in the next few months."
Last month, Westside purchased the former Sports Authority warehouse at 50 S. Kalamath St. in Denver, paying $16.5 million.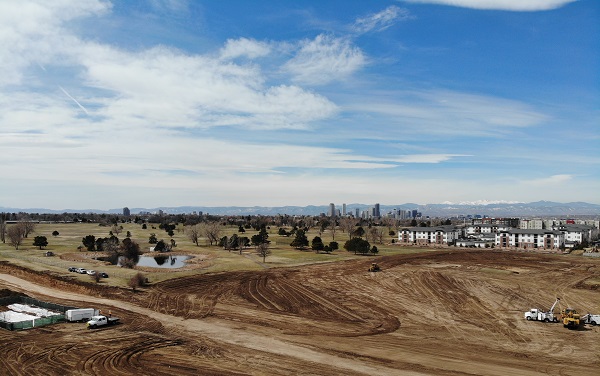 36256