The sale last week of land for the World Trade Center Denver project set a new high water mark for large parcels within RiNo.
Public records show that Denver-based Formativ and Chicago-based Golub & Co. paid $13.5 million for parcels at 3860 Blake St. and 3823 Walnut St., which combined are 1.13 acres. That works out to $275 a square foot.
That tops the $220 a square foot that Pepsi got for its parking lots a short distance away last month. That site was about three times larger.
The lots, just east of the 38th and Blake commuter rail station, were sold by Exdo Properties, which paid $2 million in December 2012, netting a 575 percent return in six-and-a-half years.
"We got the price we were hoping for and they get to move forward with a transformative project," said Andrew Feinstein, managing partner at Exdo.
The World Trade Center Denver project has been proposed for several years but never broken ground.
Formativ now says it is partnering with Golub on the 350,000-square-foot office portion of the project. It is partnering with Memphis-based Kemmons Wilson Companies on the 240,000-square-foot hotel component, which is slated to have more than 240 rooms, 20,000 square feet of conference space and a ballroom that can fit 600.
The three companies said in statements last week that they expect to break ground in the fourth quarter of this year and finish construction in 2021.
Feinstein said Exdo Properties was originally slated to partner with Formativ on the project, but that his company ultimately decided to sell the land and focus on its other projects, notably the Cole Market, a grocery-store anchored project proposed for a few blocks away.
Feinstein noted that Exdo owns or owned multiple blocks east of the 38th and Blake station and said the firm has attempted to "curate the neighborhood" by selling that land to companies doing projects it supports or partnering with developers to do projects.
He said Exdo's vision is for a "highly-dense, mixed-use community that really takes advantage of proximity to the commuter rail station."
The land sold by Exdo accounts for about half of the project site. Formativ already owned two parcels at the site: 3853 Walnut St. and 3853 Walnut St. Vcnt. Public records show those parcels also sold last week, as part of the transfer to the new co-development team. Sean Campbell, CEO of Formativ, didn't respond to a request for comment.
The 15,701-square-foot 3853 Walnut St Vcnt parcel, which Formativ bought for $2.51 million in early 2018, sold for $3.26 million, or $207 a square foot. The 28,125-square-foot 3853 Walnut St. parcel, which Formativ bought for $3.88 million in December 2016, sold for $5.64 million, or $200 a square foot, records show.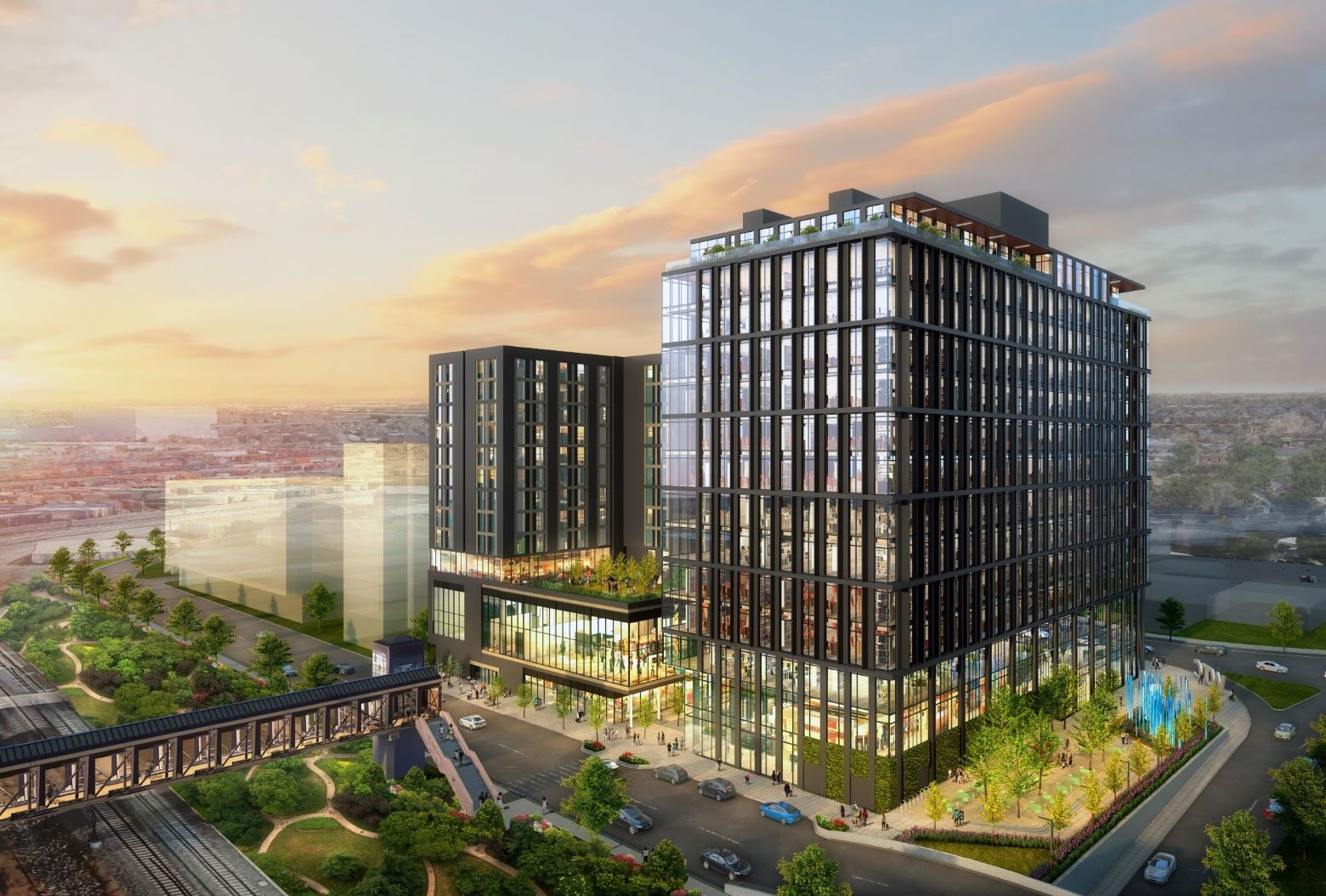 36005