Colorado's booming escape room craze is about to have another hat in the ring.
The Escapist is taking over 3,350 square feet next to Renegade Brewery in the Arts District on Santa Fe.
Co-owner Matthew Frederick said the business will open its doors at 921 W. 9th Ave. by mid-September, offering four themed escape rooms and a full bar.
"We use a lot of high-tech solutions to make things appear a little more magical (in the rooms)," Frederick said. "We want to avoid rooms with puzzles that are just finding numbers to enter into a lock."
Each 400-square-foot escape room will change themes every six to 12 months, rotating between the list of 20 30 theme ideas Frederick developed with co-owner Richard Grieves.
"One thing we want to focus on is keeping these rooms fresh," Frederick said. "The rooms won't stick around longer than a year."
The pair chose to stick with more traditional storylines for The Escapist's opening lineup. Players will be able to choose between escaping a damaged spaceship, a monstrous dragon, a mad scientist or a Jigsaw-esque kidnapper.
A team of players have to escape the rooms in under an hour, Frederick said. Teams will initially be capped at six, but Frederick and Grieves may allow larger teams on First Fridays.
They may also toy with longer or shorter time limits in the future, depending on room themes.
Grieves, who works in the wind power industry, approached Frederick, co-founder of the artificial intelligence startup Minerva Research, about teaming up to open an escape room last year.
"Escape rooms are popular in Denver, but we felt there's a need for more with a social aspect," Frederick said. "A lot are in the middle of nowhere or don't have a waiting room. We're going to have a bar space that will make it a little more appealing for events and group dynamics."
The pair were originally looking at a space in RiNo, but ended up signing a lease on their Santa Fe locale in November. Frederick said rent on the space is $15 per square foot.
"We liked the price — it's good for what we wanted to do," he said. "We liked that there's decent parking around and being next to a brewery is appealing. First Fridays was a strong seller as well."
Frederick and Grieves are bootstrapping the venture and plan to initially manage it themselves, before building a staff later this year.
The escape room boom has been particularly robust in Colorado, which now has significantly more escape rooms per capita than any other state, according to an industry growth study published last July.
There are 79 escape rooms dispersed throughout the state, according to an online trade publication. Thirty-two of those are in the Denver metro, with 11 falling within city limits.
Room 5280, located at 142 W. 5th Ave., is the escape room nearest to the upcoming Escapist location.
In January, a horror-themed escape room in Littleton filed for chapter 7 bankruptcy after less than a year in business.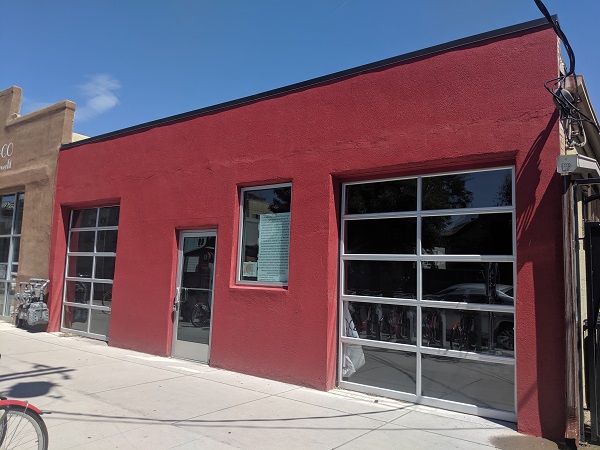 35978