A bit of chocolate a day may keep the doctor away.
That's the thought behind Good Day Chocolate, a Boulder startup that sells supplements disguised as candy-coated chocolate balls, which recently sweetened up its piggy bank with a fresh $2.54 million in funding.
The company, located at 1906 13th St. in Boulder, disclosed in a June 11 SEC filing that six investors had contributed to the fundraising round. The 6-year-old startup is looking for a total of $3 million.
With the most recent round of funding, Good Day Chocolate has raised a total of $8.24 million in seven rounds dating to January 2013. The company did not return requests for comment on its latest filing.
Boulder physician and co-founder Andrew Goldman told the Daily Camera in 2017 that he got the idea from lollipops handed out at his practice "with functional stuff in there to numb people's throats after tonsillectomies and other surgeries."
He told the Boulder newspaper that he began to wonder about "an alternative delivery mechanism for functional ingredients," such as vitamins or supplements.
Goldman joined up with entrepreneur Simeon Margolis to launch the company in 2013. The Daily Camera reported that the pair first released chocolate supplements for energy, with caffeine, green tea and B vitamins, and for calm, with chamomile flower.
Good Day Chocolate since has added probiotic and turmeric chocolate supplements to its adult offerings, which all retail online at $23.99 for a bottle of 80 supplements.
The company also has added supplements for kids, which all retail online at $15.99 for 50 supplements. Its youth offerings include supplements for calm and sleep, as well as chocolate-covered multivitamins or probiotics.
Goldman told the Daily Camera that he and Margolis honed in on chocolate "because that's so much more fun than anything else."
"Chocolate as a delivery system for medication is great," he told the newspaper. "We get some absorption from the tongue, which absorbs differently and faster and doesn't go through your liver, so it avoids the breakdown of some of these ingredients."
In addition to its online store and a presence on Amazon, Good Day Chocolate supplements are sold nationwide in grocery stores, including Target, Whole Foods, Kroger, Sprouts and Walmart, according to its website.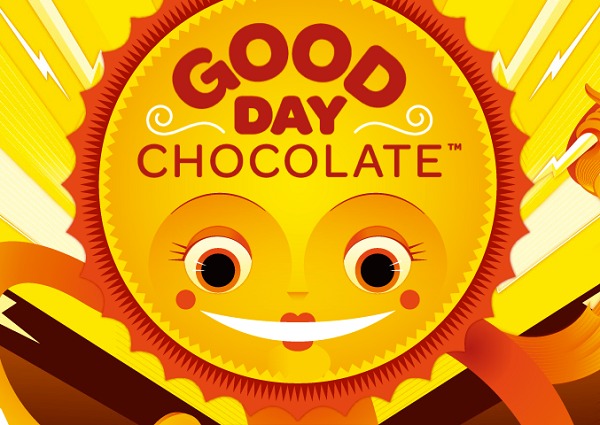 35808