The owners of a LoDo restaurant want to bring some Italian to Denver's speakeasy scene.
Prohibition-style lounge Sotto Voce opened this week below its sister restaurant, Jovanina's Broken Italian, at 1520 Blake St. in LoDo.
Sotto Voce took over 1,500 square feet in the basement of the building, said co-owner Jake Linzinmeir. He and wife-slash-co-owner Jennifer Linzinmeir purchased the 6,900-square-foot, three-story building in 2016 with plans to open a restaurant, and moved the offices of their hospitality consulting businesses upstairs. Records show the couple paid $2.23 million for the property.
Jovanina's Broken Italian opened last November on the ground floor. The space formerly was home to Aoba Sushi, which closed in 2016.
Jake Linzinmeir said the basement of the building — built in 1880 — was used as a tobacco storage facility for the first century of its life. Somewhere along the way, two tunnels were built connecting the basement to the outdoors, which Linzinmeir said were used during Prohibition.
"They're bricked up now, but that's what it feels like down there," he said.
Linzinmeir estimated that it took about $230,000 and "a lot of elbow grease" to clean up the basement and get it up to code.
"The basement was really rough," he said. "The Prohibition tunnel had collapsed, so we had to fix all of that. And then, just by chance, we decided to put fire sprinklers in the whole building, which gave us the ability to use downstairs."
Sotto Voce, which is Italian for "in a lowered voice" — a reference to the speakeasy-style ambience — was originally going to hone in on wine, but since has shifted its focus to tableside cocktail service and a large selection of absinthe. Jovanina's food menu is also available downstairs.
Both owners come from long careers in the restaurant industry: Jennifer has owned Vail's The Red Lion, which her husband describes as the "last of the great ski bars," since 2000. And Jake's hospitality consulting group, Bespoke Concepts, works with restaurants and hotels across the country and was behind local restaurant The Nickel in the Hotel Teatro.
Capital from these ventures funded Sotto Voce, Jake Linzinmeir said. The same staff of 25 work both the speakeasy and Jovanina's Broken Italian upstairs.
Sotte Voce will be open Thursday through Saturday, from 5 p.m.
Correction: The venue's hours of operations have been corrected.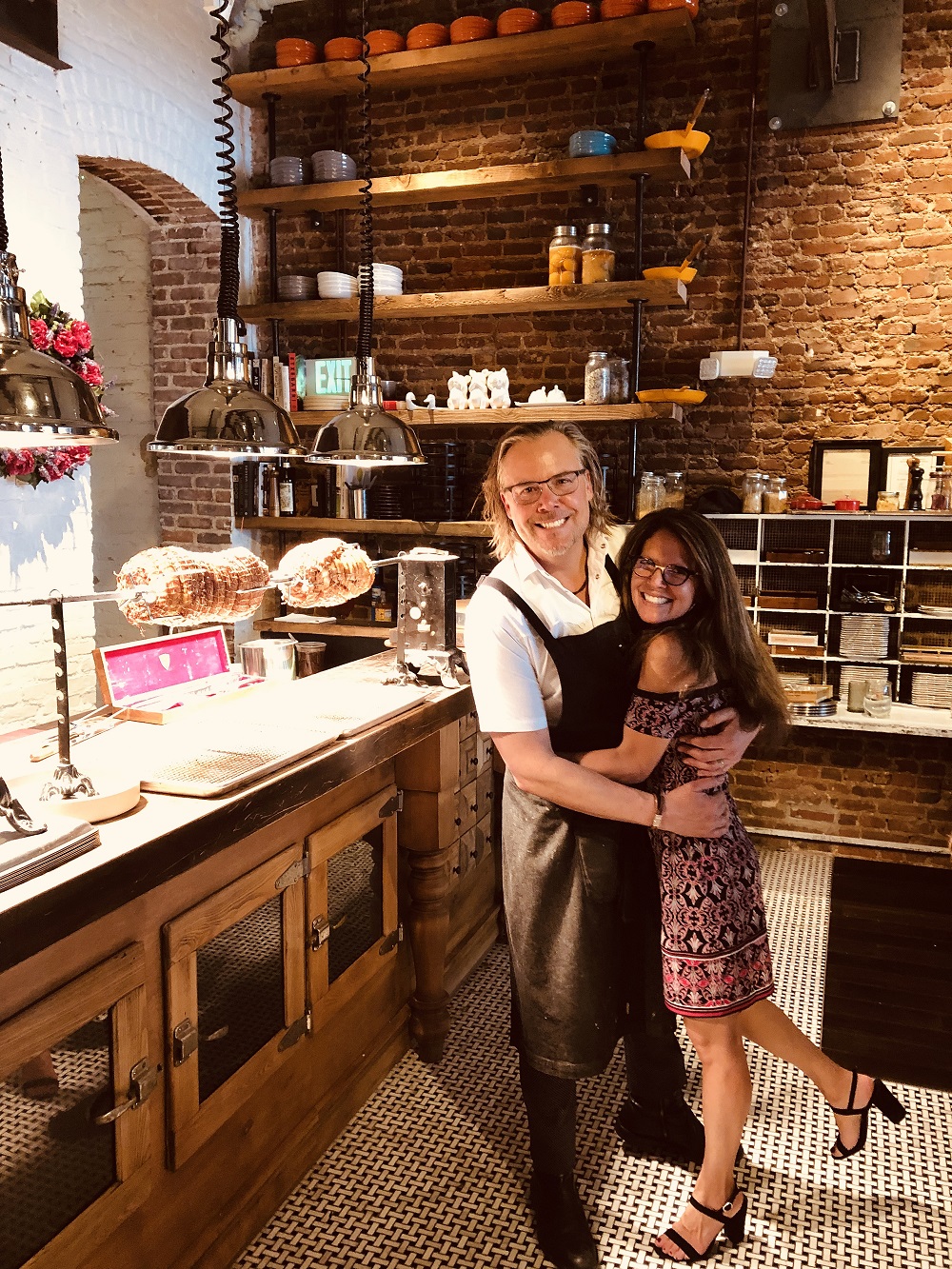 35728