The owner of a poke restaurant along East Colfax is rolling out a new restaurant.
Rexyvan Djuanvat, who opened Rocky Fin Poke Bar at 1245 E. Colfax Ave. in 2017, expects to open Rocky Yama Sushi next month at 801 Santa Fe Drive. The new restaurant, he said, will be less casual than his first.
"Rocky Fin is more focused on poke — it's more casual, like fast food," he said. "Rocky Yama is a dine-in sushi bar that's more about the experience."
Djuanvat signed an eight-year lease on the 2,000-square-foot space in Lincoln Park, which was previously occupied by another sushi restaurant. ISushi shut its doors late last year.
Djuanvat has been in the sushi business for 15 years, he said. He managed Sonoda's Sushi, which spent 19 years at 1620 Market St. downtown, from 2006 until its closure in 2014. He then spent three years managing a Panda Express before opening Rocky Fin Poke Bar in 2017.
"I wanted to create a sushi restaurant where it's the right price — not too expensive — but not cutting corners on the quality of the food," Djuanvat said. "I always try to look for sushi places that are good quality but not too expensive, so that's what I wanted to offer."
He said the rent on his new Santa Fe site is cheaper than the rent for Rocky Fin's spot in City Park West. He chose both spots based on the neighborhoods.
"They're both community areas, and I really like that," he said. "I like my restaurants to be neighborhood- and family-oriented."
Rocky Yama will be the only sushi restaurant within the boundaries of the Arts District on Santa Fe, although Asian fusion restaurant Red Ginger serves sushi about a mile southeast, at 550 Broadway.
In the arts district, Rocky Yama will be across the street from Art District Antiques and the picture frame shop Further Frames.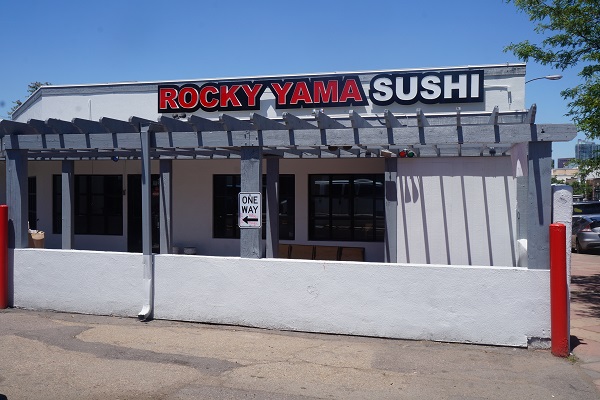 35549