Second year, second look.
Coworking firm CTRL Collective plans to spend $850,000 to reconfigure its location in LoDo's Dairy Block a little more than a year after opening, according to the company's CEO.
The Los Angeles-based company's 43,000-square-foot space on the third floor of 1800 Wazee St. in Denver, which opened in March 2018, has 94 private offices that can hold between two and eight people. CEO Rob Walston said the planned renovations are part of an effort to better cater to larger companies.
"We have demand for more private offices and larger configurations, so we're going to be adding 14- to 20-person offices in a couple of the strategic areas that would not affect the amount of open space," he said.
Specifically, Walston said, the coworking company is converting some storage areas and other public space into five private offices in that size range, which will rent for between $12,000 and $15,000 per month.
The two- to eight-person offices CTRL Collective currently has cost between $1,250 and $10,000 monthly.
Walston said the construction will happen in increments on nights and weekends and take three to four months. The company still needs to get permits for the work and hopes to finish by Thanksgiving.
"It's going to be invisible to members," he said. "They won't notice that we're doing it."
Walston said the location is 75 percent occupied and profitable.
"We want to keep our members longer," Walston said. "We'd like to accommodate them when they need to grow from eight to 16 people."
CTRL Collective, which in addition to Denver has locations in Southern California, is eyeing a second location in the Mile High City at the Mass Equities development at 3060 Brighton Blvd. Walston said his company needs to raise between $14 million and $15 million in capital before that location can be finalized, which he hopes will happen by this fall.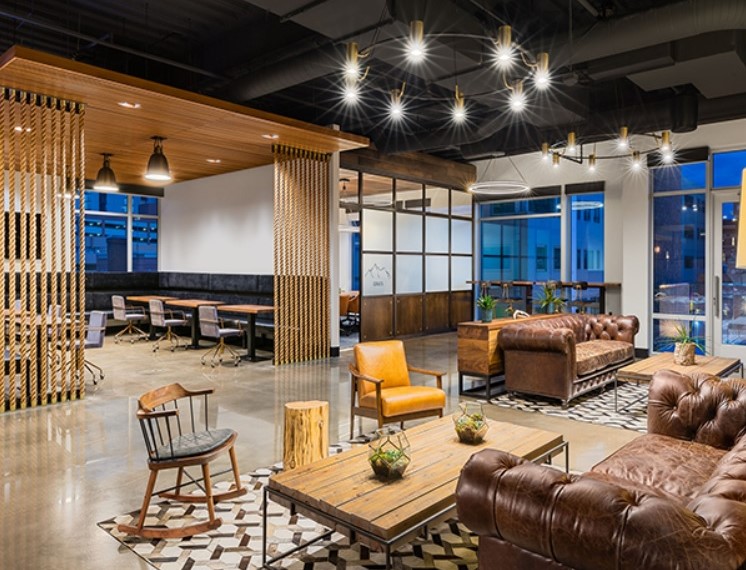 35336