A California developer has disclosed the first part of its plans for property it recently acquired in RiNo.
Santa Monica-based Mass Equities purchased 2900-3060 Brighton Blvd., across from coworking colossus Industry, in September for $38 million.
The 7.8-acre site is one of the largest plots left to repurpose along Brighton Boulevard.
Mass Equities said this week that it plans to repurpose the 62,000-square-foot warehouse at 3060 Brighton Blvd. into a "creative office building," taking advantage of the structure's existing high ceilings and open areas.
It expects to begin renovations in the second quarter 2018.
CEO Drew Sobel said the company plans to demolish the structure at 2900 Brighton Blvd. to make way for 480 apartment units and 85,000 square feet of retail space. He referred to the Brighton corridor as "retail-starved."
That work is slated to begin in the third quarter 2018. Denver's OZ Architecture drew up plans for the site.
Mass Equities estimates costs in excess of $200 million for the two projects, which comprise the first phase of site redevelopment. Sobel said 2 acres will be left to develop after the first phase is complete.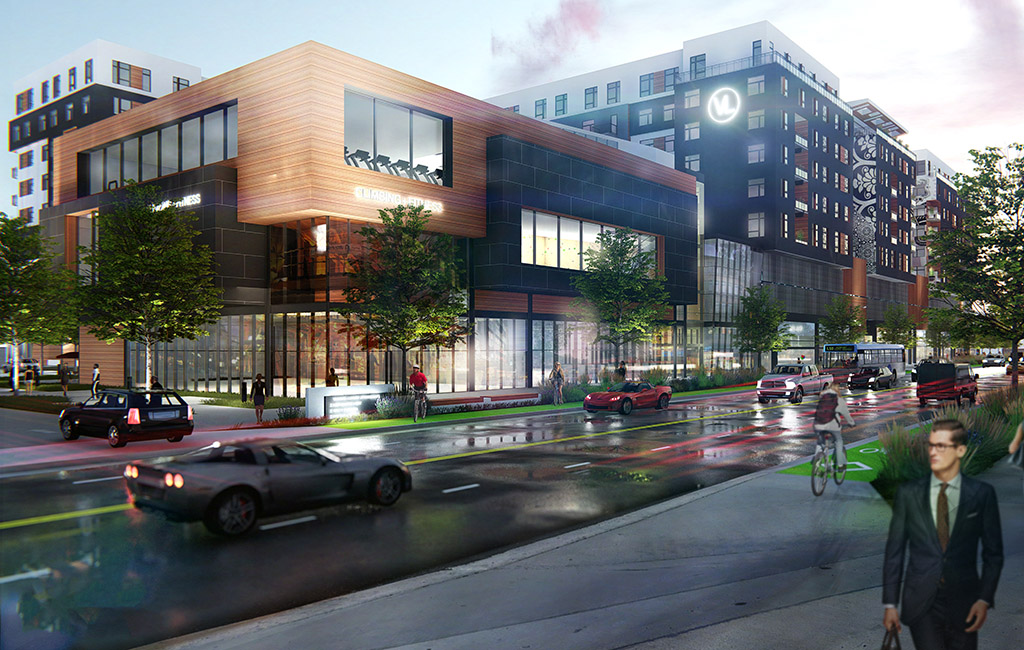 21868