Chad Coleman used to charge a minimum of $30,000 for a custom-designed website that took two to three months to build.
His previous clients included big names: NASCAR, for example, and the popcorn company Pop Secret. But now, Coleman is turning his gaze toward the city's smaller businesses and entrepreneurs.
The pitch: $999 gets you a website that launches within 24 hours.
"We realized there were so many people that needed this kind of help," Coleman said of his previous workplace, Ascend. "The people that needed it most really couldn't afford our services."
The 24-hour website launch is one of the offerings from Herosmyth, the digital marketing agency that Coleman has founded with Steven Monetti, who worked with Coleman for four years at Ascend.
The pair have built their own custom website tool that they say is more customizable then website tools Squarespace or Weebly, which use templates.
Herosmyth is operating out of 4,500 square feet at 6035 E. Colfax Ave. The building used to be a bank, then spent two decades as an antique store before the company moved in.
"It has a lot of open space," Coleman said. "It gave us a lot of flexibility to create our podcast studio, which is in our bank vault, and also a photo and video studio."
Herosmyth offers a number of other services, including SEO and social media marketing, graphic design and email newsletter creation.
While clients can pay for their services piecemeal, Herosmyth is also selling memberships — ranging from $49 to $499 per month — which include things such as access to audio or photo studio space, regular training sessions and discounts off services such as the website creation.
Herosmyth isn't the only Denver business delivering marketing content within 24 hours. On South Broadway, a photography and videography studio named Soona just opened, and the startup just raised $1.2 million.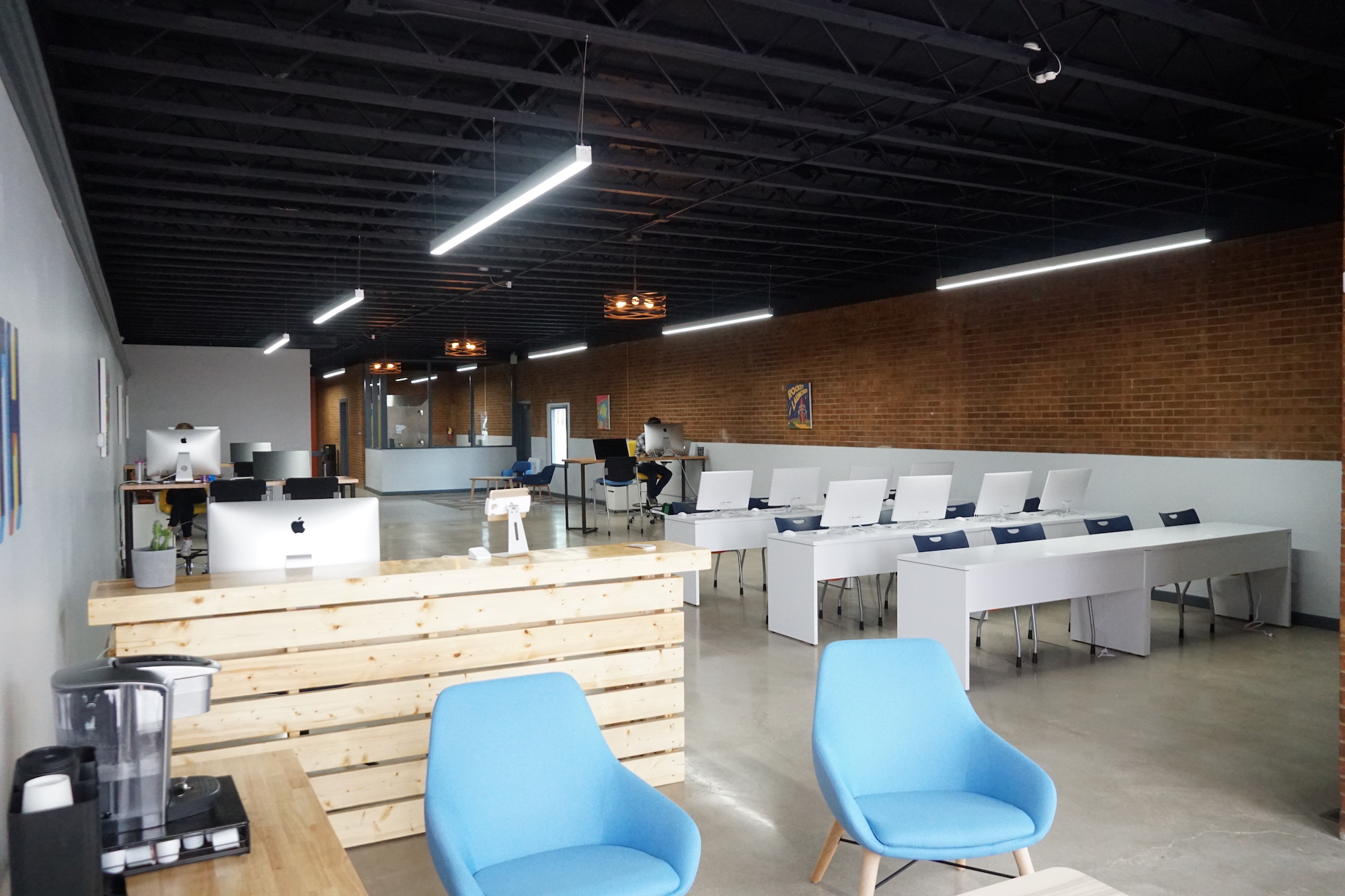 35167