Residents in the Washington Virginia Vale neighborhood soon will be pumping iron where they used to buy groceries.
Prestige Fitness, a Colorado homegrown big-box fitness brand, plans to open a 38,000-square-foot facility in a former Safeway at 7150 Leetsdale Drive in Denver at the end of the summer.
"We've always had our eye on this club and this location," said Brad Banker, Prestige vice president of operations. "When it became available, we jumped on it … We like to take our time and we felt like this one will be a home run for us."
Prestige started in 2011 with a Littleton location. With this newest lease, Prestige will be up to five locations in the Denver metro area, with clubs in Arvada, Aurora, Centennial and Lakewood. Banker runs the business with his father, Prestige owner Bruce Banker, who real estate and development for 24 Hour Fitness for 20 years.
The father-and-son duo liked the location off Leetsdale Drive and Quebec Street for its proximity to 200,000 potential members in a three-mile radius. The former grocery store was going to become an Aspire Fitness, but the brand started closing its clubs last year and never opened at the location, Banker said.
In addition to typical treadmills and weight equipment, amenities at the new Prestige club will include a water area with a pool, sauna and Jacuzzi, along with a basketball court and small group training classes.
"Each person will have a heart-rate monitor to see where you're stacking up against other members," Banker said.
Prestige plans to hire 30 to 40 people. Monthly memberships start at $15. Full memberships, which include pool access and group classes, cost $25 per month.
Denver's suburbs have welcomed multiple big-box gyms in recent years. Utah-based Vasa Fitness now has six locations, as does California-based Chuze Fitness. Banker said Prestige is not done expanding either.
"We've always said we want to get to 10 locations," he said. "You just gotta wait your time I guess and see where everybody else goes."
John Livaditis with Axio Commercial Real Estate helped broker Prestige's 10-year lease at the new location.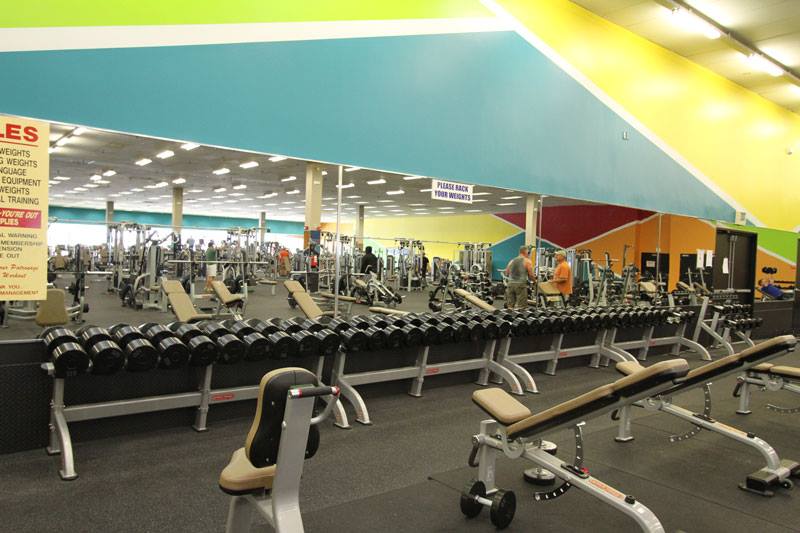 34720