Arvada is getting a larger dose of bourbon and brews.
The Bluegrass Coffee & Bourbon Lounge plans to open a second location within city limits by late summer, said co-owner Sheena Ferguson.
The newest rendition of the combination coffee shop and bar will open next to Resolute Brewing at the intersection of Highway 72 and Candelas Parkway, about 10 miles northwest of the original location in Olde Town Arvada.
"It'll be the same concept, but the biggest difference will be the building," Ferguson said. "Our original location is in the second-oldest freestanding building in Arvada, and the second one is a brand-new build. There's a little more room, so we might add a few items, but it'll keep the same core."
Ferguson said she's intentionally kept the business scalable in case an opportunity for expansion arose.
"There's 20,000 new homes in that area and nowhere to eat," she said. "We thought it was a great opportunity."
Bluegrass's new space will fit about 150 people, including on its patio. It will keep up with its original restaurant by opening up at 7 a.m. for coffee, before transitioning throughout the day into a full bar.
"In the morning, we're a full coffee shop with pastries and breakfast items," she said. "Then we transition into lunch at 11 a.m., and then into dinner, where it really becomes lounge-y. It's more of a bar feel."
Both coffee and booze are available all day, Ferguson said, and there's no hard switch between the two vibes. She's staffed the shop's original location with about 15 employees who are trained in both coffee and bartending, and she plans to do the same at the second site.
"I try to get more coffee-focused people, but with some experience bartending, for day shifts, and vise versa for night shifts," she said. "But they all get the same training."
Bluegrass has a full bar, but its specialty is, of course, bourbon. The business offers more than 140 bourbons and a list of bourbon-based cocktails.
"We really try to attract people who hate bourbon," Ferguson said. "So we make sweeter drinks, to hopefully get them to come around."
The original Bluegrass Coffee & Bourbon Lounge has operated at 7415 Grandview Ave. since August 2015, and its profits are partly funding the expansion. Ferguson, a Kentucky native, said she's always wanted to run a business that's part coffee and part bourbon.
Ferguson said this likely won't be the last Bluegrass Coffee & Bourbon Lounge to pop up in the Denver area; she's looked in cities such as Littleton and Lafayette.
"We found that we really prefer the small neighborhoods surrounding Denver," she said.
After its projected August opening, Bluegrass's second location will open daily at 7 a.m., closing at 10 p.m. Sunday through Thursday and at midnight on Friday and Saturday.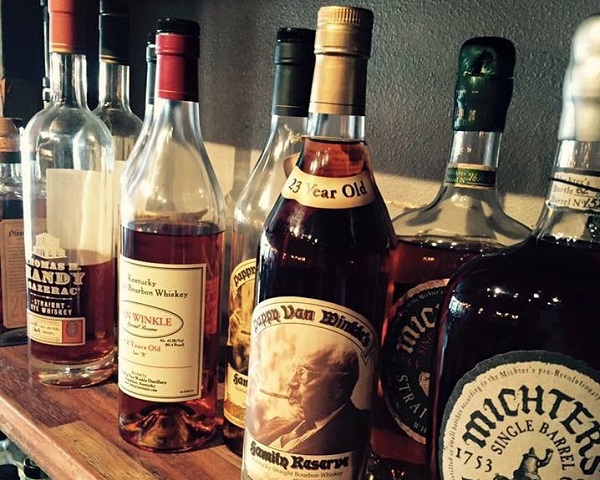 34712