Investors are betting on a new mental health app in Denver.
EnVision Meditation, an app that aims to help users visualize, prioritize and achieve daily or long-term goals, has raised $230,000, according to a Form D filed with the SEC. The company is trying to raise an additional $270,000.
CEO and founder Elliott Lyons said he'll use the funding to improve the product's content, launch an Android app and get more users.
"First and foremost, the money we raise can increase the amount we spend on marketing," Lyons said.
He also plans to grow EnVision's number of employees, currently at five full time.
"We're probably looking at two to three additional full-time hires, and really there's a big expansion when we raise the next round in the next 12 to 15 months," he said. "That's when we'll hire 10 people."
While many apps aim to help users clear their minds to reduce stress and create a sense of calmness, Lyons said his app does the opposite.
"We're asking you to fill your mind and focus on what you want to create and envision it in vivid detail," he said.
Lyons, 31, graduated from Illinois State University and moved to Denver in 2012. He has worked at various startups, including AppIt Ventures in business development. He founded App Magna in 2016, an app that plays white noise as a sleep aid. Users downloaded the app 1.5 million times.
Looking for his next app to create, Lyons attended a mobile app event in Hawaii, where he learned that meditation app Headspace was bringing in $50 million in 2017.
"There's a lot of meditation apps out there that were awesome for teaching meditation, but nothing for visualization," Lyons said. "There was nothing about visualization in the market, even though business leaders and athletes and Olympians are talking about this tool."
Another meditation tool, Calm, recently was valued at $1 billion.
EnVision's introductory content is free to users. Users wanting to go deeper with the tools pay $59.99 for a yearly subscription. Lyons said the app has 3,000 active monthly users. The company had annual revenue of about $1,800 in 2018 – but today, it's generating monthly revenue of about $3,000, he said.
Audio cues in the app take users through 10-minute sessions focused on creating or reaching their chosen goals.
EnVision's round of funding included investors from Denver's Rockies Venture Club, as well as investors in Chicago, Texas and the United Kingdom. The startup is part of SmartCapital, a planned portfolio of 25 fast-growing Colorado startups.
"Honestly, the most challenging part is I would say working on raising the funds and having that split my attention between fundraising and actually improving the product. Both are important and necessary," Lyons said. "I'd much rather build what I'm passionate about."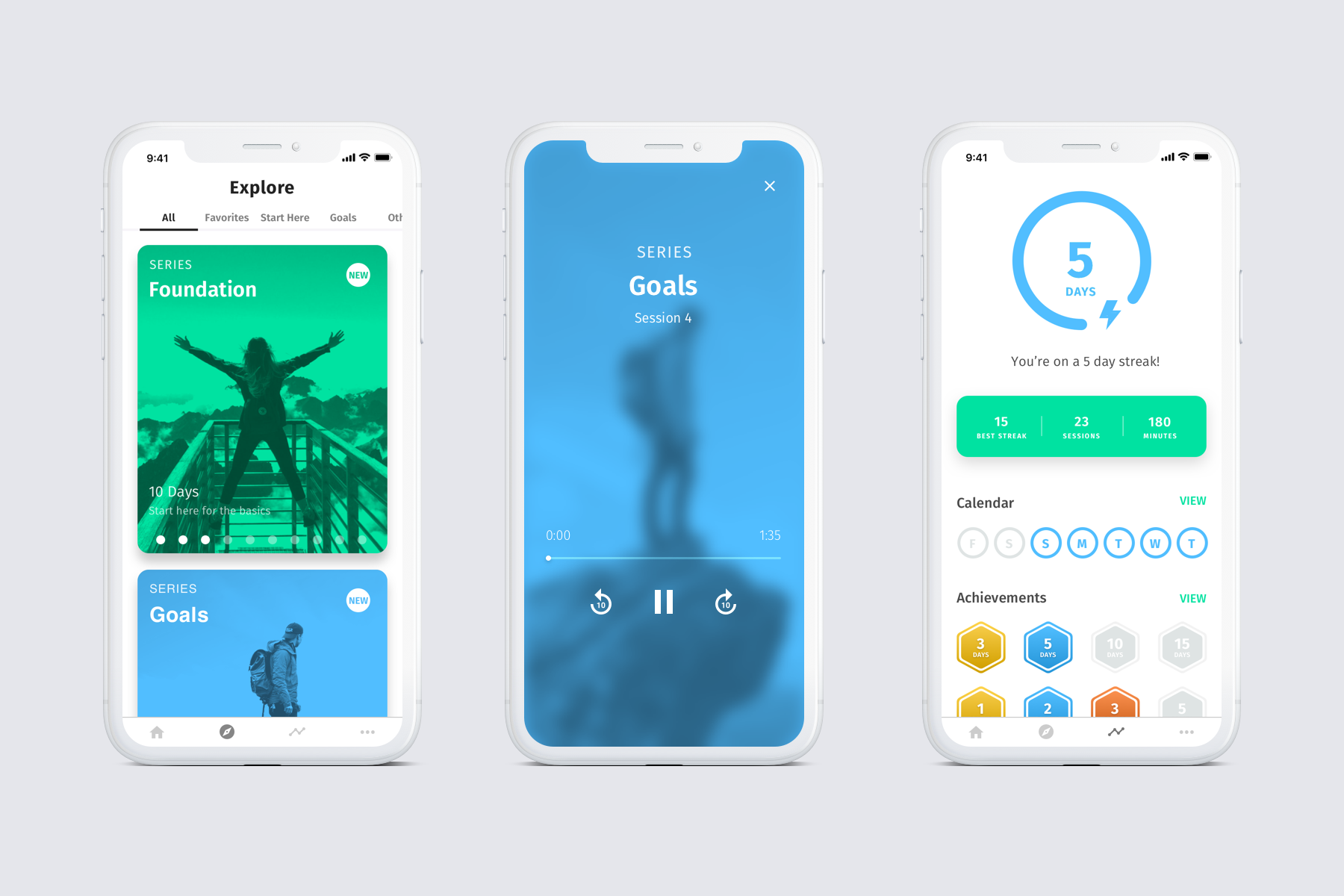 34668