Denver's Dairy Block is about to have a heyday.
Heyday Boutique, a Fort Collins-based women's clothing shop, opens Friday at 1825 Blake St. in LoDo. The Denver location will be the store's second, owners Jennifer and Ryan Little said.
"We'll be bringing back the original vision of Heyday in Denver," Jennifer said. "It'll be a blend of women's clothing, shoes, gifts, apothecary, home — a mix of clothing with the lifestyle element."
This will differ from its Fort Collins store, which opened in 2015 selling goods for men, women, children and the home. The men's aspect has been eliminated since then, the Littles said. The kids and home goods have been shifted to a sister store called Knapsack, which the couple opened in 2016 in a 500-square-foot space located 20 yards from Heyday in Fort Collins.
They don't have immediate plans to bring Knapsack to Denver, they said, so they added those elements back into their Denver business plan.
"We looked at what the market dictated," Ryan said, adding that men's goods won't be added back to Denver's Heyday. "We went in a direction that emphasized our strengths."
Jennifer said the store has a mix of wardrobe basics and statement pieces from a variety of brands. The former photographer and interior designer curates the store's collection herself.
"We wanted to bring unique items to Fort Collins," Ryan said. "A lot of stores carry all the same brands, but we wanted to distinguish ourselves and be the go-to spot for unique brands."
Clothing at the store retails for between $30 and $200, Jennifer said. At its Denver location, Heyday also will carry furniture, which will run for somewhere "in the thousands."
The couple signed its Dairy Block lease in January, Jennifer said. The 1,100-square-foot site, complete with three dressing rooms, takes up space next door to the Windsor Farm Dairy Building a block from Coors Field.
The store's five Denver employees have worked for the couple before. A few, including its Denver manager, are transferring from the Fort Collins location.
"We knew from being in a community environment in Fort Collins that that element is an impactful piece of our business," Jennifer said. "We thought it was such a phenomenal opportunity to move into a space in the Dairy Block, an area that has a community feel in a major metropolitan city."
Ryan just left his job in fundraising for higher education to oversee Heyday's business operations; Jennifer has been working on the store full time since its inception. The couple still lives in Fort Collins, but has been in Denver every day preparing for Heyday's opening.
"We always knew we didn't want to be just one store in Fort Collins," Ryan said. "We knew we wanted to grow and bring this environment to other areas in Colorado, and hopefully outside the state as well."
In Denver, Heyday will carry brands such as Levi's, Free People, TOMS and Blackhouse Furniture, as well as a selection of Denver-based brands. The store is open every day from 11 a.m. to 7 p.m., and will hold a grand opening party on May 18.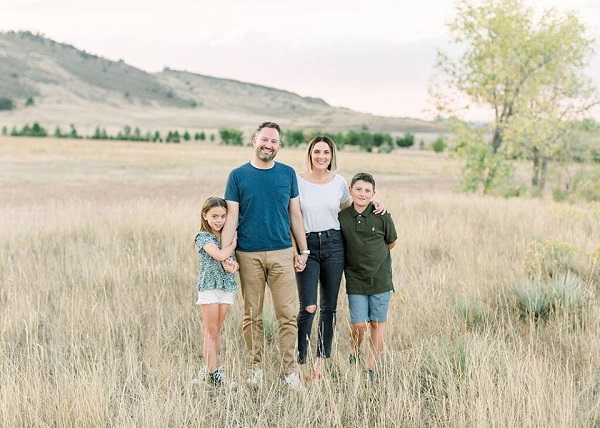 34532