Lauren Richardson was staying in a Chicago hotel room during a 2015 work trip when she saw a book on the coffee table that she just had to have.
Luckily, the hotel staff let her take it. But the moment made her want to create places to stay where guests could purchase everything in sight.
"I saw this evolving retail space," she said. "It all came together in this bizarre way of integrating retail with design with experience."
Fast forward to 2019 and Richardson — through her startup The Sursy, named after a Southern term for a small gift — is managing an Airbnb in Denver's Art District on Santa Fe.
She met the owner of the Airbnb when she was searching for somewhere her family could stay while in town. Eventually, she offered to manage the unit in exchange for suggesting improvements, which the owner would pay for.
Since making the agreement, Richardson has added a backyard mural, painted one of the bedrooms and put in new countertops. She's turning a loft space into a second bedroom, accessed by ladder.
"The idea is that because we're doing these updates, we can charge more," Richardson said.
Richardson has designed the home, called the Wee House, with approximately 35 items in the home for sale, from the beer in the fridge to the coffee table, to the bed and even the bed sheets.
"The literal paint on the wall is for sale," she said.
Some of the local brands Richardson has incorporated are bed sheet company Sheets + Giggles, woodworking company Protea +Pine and dish maker Fenway Clayworks.
Richardson sets up QR codes throughout the home for guests to scan and find the items for sale on her website. Richardson gets a commission from item sales, as well as a cut of what the Airbnb guests pay for their stay.
Richardson wanted to manage the unit in addition to making it shoppable because she wanted to ensure that guests had a positive experience. Otherwise, it would reflect badly on her business.
Richardson has been managing the unit since January. She declined to disclose how many items have been sold.
Richardson, 28, grew up in Charlotte, North Carolina, and earned an English degree from the University of Georgia. She said her background is in experiential marketing.
Richardson's goal is to have five shoppable Airbnbs running in Denver by year-end. And early next year, she wants to launch in Fort Collins, Boulder, San Francisco and Austin, Texas.
"I'm working with someone who has an RV," Richardson said. "My niche is to find unique properties that with a little design and property management, would be a really cool place to stay."
Denver also is home to another startup, called the Guest House, which stages homes listed for sale with local items that people can purchase.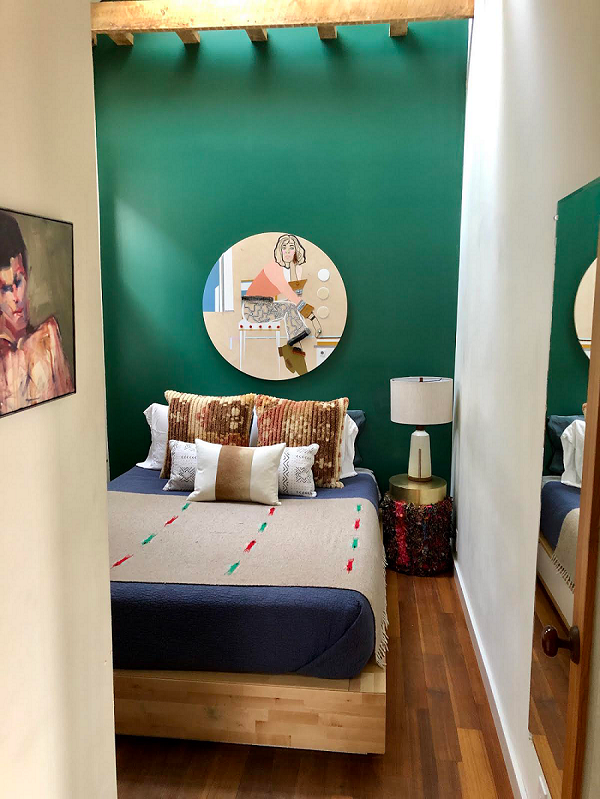 34224