Denver-based cannabis company CBx Enterprises is moving its local presence to a bigger facility.
The company, which produces cannabis vape pens and topical products such as lotion, is taking over the former Denver Rubber Co. building at 2340 W. 2nd Ave. in Valverde.
Communications director Graham Sorkin said the new 17,200-square-foot facility will double the company's production capabilities from its current location at 5231 Monroe St. in Elyria-Swansea, where CBx has about 4,500 square feet of licensed production space, offices and a 5,000-square-foot warehouse. The company has been there since 2010.
"We'd completely overgrown the space," he said. "We had to expand into some trailers in the parking lot."
Sorkin said construction hasn't begun building out its new facility, but expects that to take two or three months.
CBx Enterprises is behind the brands Evolab, CBx Sciences and CBx Essentials. The local company was acquired by Arizona-based cannabis company Harvest Health & Recreation late last year.
One of the company's investors purchased the new building, according to Sorkin. Records show that Denver West 2nd Avenue LLC paid $2.4 million for the warehouse last June.
CBx brands broach both the recreational and medicinal side of cannabis use. Sorkin said the company's "claim to fame" is its CO2 extraction technology to make the cannabis concentrates used in its products.
On the recreational side, the company sells vape pens, available in either a high-THC formula or a high-CBD formula, per its website. (THC is the main intoxicating agent in cannabis, while CBD is the most common non-intoxifying agent.)
The company also offers topical products, such as lotion, muscle salve and body oil, that hone in on the therapeutic aspects of cannabis.
Late last year, the company launched THC-free versions of its topical products. Because these products are infused with hemp and contain no THC, they can be shipped to all 50 states and "a number of countries," according to a press release on the launch.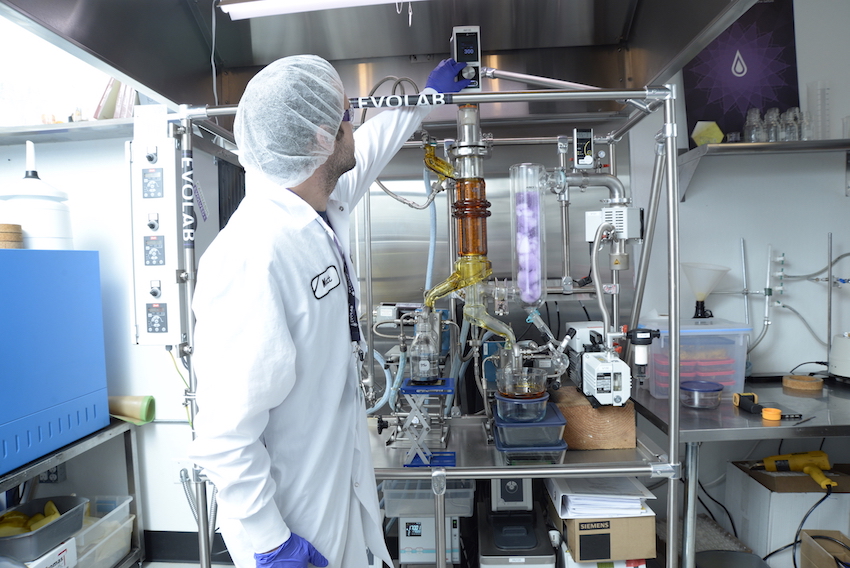 34201