A local pizza joint chain is set to open its fourth location.
Walter's303 Pizzeria & Publik House will move east with its newest rendition, targeted to open in July at 200 N. Quebec St. in Denver's Lowry Field neighborhood.
Founder Mike Kienast said the 3,500-square-foot eatery will be the company's largest yet. He signed a 15-year lease on the space, which also includes a 500-square-foot patio.
"We want to establish neighborhood pizzerias," Kienast said. "That's why we name our restaurants after their neighborhoods."
The pizzeria's latest location will be run by Dave Anderson and Jake Agnew, who previously worked at the chain's Bow Mar site in Littleton.
"I like to see growth from within — we don't grow just to grow," Kienast said. "I try to get people who work their butts off for me and then give them an opportunity to run a business."
Walter's303 began as Walter's Pizzeria with the opening of the chain's Uptown location in 2010. It was originally a pizza bar — offering only takeout and delivery — and operated in 1,000 square feet at 1906 Pearl St. The brand's first full-service restaurant opened in Bow Mar in 2013, followed by a Colorado Springs outpost in the city's Flying Horse neighborhood in 2017.
Walter's Pizzeria rebranded itself Walter's303 in 2016, when Kienast realized "Walter's" already was trademarked. Also that year, the company doubled the size of its Uptown location when it took over an adjacent unit.
2016 is also the year the pizzeria brought on beer industry veterans John and Stacy Turk to head the bar. The Turks both have connections in the craft beer world — John formerly hosted a beer-focused radio show and later worked for Epic Brewing — and the couple added more than 20 taps to Walter's303 Uptown.
Walter's303 Lowry will offer 28 beers on tap, including one made specially for the opening by California-based Modern Times Beer, Kienast said. But the restaurant hangs its hat more on community than cuisine.
"We're not going to compete with the discount pizzas, we don't do wood-fired pizza — we're really just trying to build a unique neighborhood pizzeria that's focused on good customer service and a good location," Kienast said. "We have great food at a good price, great beer at a good price, but we focus on being entrenched in the neighborhood. It's that feeling where everybody knows your name."
Kienast said he'd like to expand to Fort Collins, but still needs to nail down a site.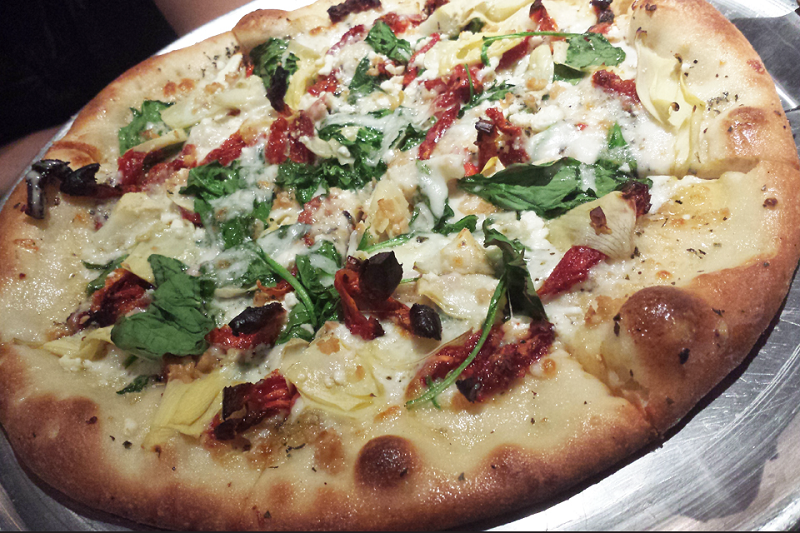 34081