A local entrepreneur plans to bring little-known spirits to Cherry Creek.
Cherish Spirits Lounge is set to open at 221 N. Detroit St. — next to Amazon Books, and down the street from Aviano Coffee — next month. Owner Bart DeLorenzo, who was behind the former Denver nightclub Sevilla, said the high-end lounge will feature "a unique selection of spirits from all over the world."
"Our goal is to have premium spirits that no one else in the area has," DeLorenzo said. "We won't have Grey Goose or Tito's, but we will bring a vodka from Russia that will have the same flavor profiles. Once they taste our spirits, they'll never want to go back to Grey Goose."
The lounge's lead "Tender" — a word DeLorenzo trademarked for Cherish to describe its employees — makes all cocktails and food tableside.
"The Tender never leaves his station, and he has a support staff that brings everything to him," DeLorenzo said. "The guests watch their creations being made and it goes literally from a shaker to their lips."
Cherish will offer more than 125 spirits, as well as wine and beer. It also will offer a selection of food DeLorenzo described as "world cuisine," which is designed to pair with cocktails developed by the lounge's spirits master.
The food menu includes options such as baked brie, carpaccio, charcuterie and pork cheek flatbread. For dessert, patrons can enjoy affogato, an Italian coffee-based dessert, or candied citrus and berries.
VIP memberships to Cherish will be available for purchase, according to marketing materials. The membership will include a personalized bottle locker, preferred table access, a barrel of Cherish blended bourbon, access to concierge services, and discounts on pairing dinners and other events held at the lounge.
DeLorenzo said Cherish Spirits Lounge was developed specifically for Cherry Creek, but once "this one is refined," he wants to take it to other high-end markets such as Singapore, London, Dubai or Las Vegas. Hospitality is the business's key differentiator, he said.
DeLorenzo has lived in Cherry Creek for 30 years. He opened Sevilla Spanish Steakhouse and Nightclub in Denver in the 1990s, and later took the concept to Las Vegas. For the last 12 years, he's been designing and developing restaurants and hotels across the world.
In Colorado, he designed Zengo, a Denver restaurant that closed in 2017, as well as Maya Mexican Restaurant in Avon. He was also the designer behind two restaurants in Snowmass Village: TORO Kitchen & Lounge at the Viceroy Snowmass ski resort, and Venga Venga Cantina and Tequila Bar in the Snowmass Mall.
He was involved in the development, design and project management for over 55 food, beverage and nightlife concepts, his website said.
DeLorenzo signed a multiyear lease on the 4,500-square-foot space that formerly housed event space Venue 221. He chose the name after his little brother, Dean DeLorenzo, passed away in his arms late last year.
"That was part of realizing how short life is and that we all need to cherish every moment," he said.
DeLorenzo funded the business himself with the help of a few "strategic partners," including Kirk Turner. Turner and DeLorenzo have collaborated on business projects for nearly 30 years, he said.
He plans to hire about 20 Tenders at Cherish, and plans to hold a soft opening in May.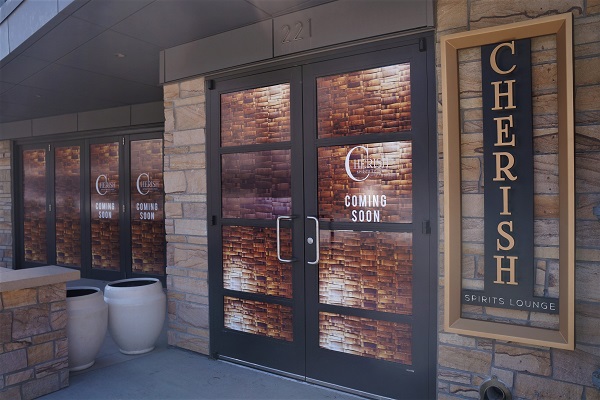 33885