Photo startup Artifact Uprising is chasing the light to the Sunnyside neighborhood.
Artifact Uprising, which makes photo books, prints, frames and other photo products, is set to nearly double its Denver footprint with a move to a 9,700-square-foot office at 4045 Pecos St. The company, currently at 40 employees, plans to grow to 100 by 2021, according to owner and CEO Brad Kopitz.
"For us, the landlord has been really, really supportive of building out a space that is going to allow us to grow," Kopitz said. "This is a great neighborhood. We think that neighborhood is going to be what RiNo was a couple years ago."
Artifact's current office is at 1616 Stout St. downtown; the company plans to make the move in September. Kopitz said the new office will not include a retail component, but he hopes to open it up for customer events.
Founded in 2012 by Jenna Walker, her husband Matt and sister Katie, Artifact Uprising allows customers to upload photos online, and order books and prints.
"We're targeting and we're trying to solve the problems for a new generation that hasn't really interacted with print before," Kopitz said. "That's a new consumer that's coming online and expecting a better digital experience and better physical experience. Our physical product is really amazing. No one can touch it in this space."
Kopitz said Artifact has been profitable every year since it was founded, and was sold to Visual Supply Co. in 2014. Kopitz took over as CEO in 2016 and was part of buying the company back at the end of 2017.
Artifact products range significantly in price on its website, from photo print sets starting at $8 to a collection of three wedding photo books for $589.60. Artifact also sells frames, calendars, wooden ledges, wedding cards and more.
Other companies selling photo services similar to Artifact's products include New York-based Adoramapix and California-based Shutterfly. Kopitz declined to disclose the company's 2018 revenue, but said it was in the tens of millions.
"I want to try and be a $100 million company in the next couple years," Kopitz said. "I want to do it profitably. We have a profitable business already and so we're going to keep going with that approach."
Artifact ships to 96 countries and uses seven U.S. facilities for manufacturing. Kopitz said the company is looking to hire in all departments, including product engineering, design, photography and marketing.
Jordan Bennett and Jason Lewis with Ecospace represented Artifact Uprising with its lease at Block Forty45, a mixed-use HM Capital development with office, coworking and retail. Artifact rounds out the last of Block Forty45's last remaining office space, joining other startup tenants, including Wunderkin and FloWater.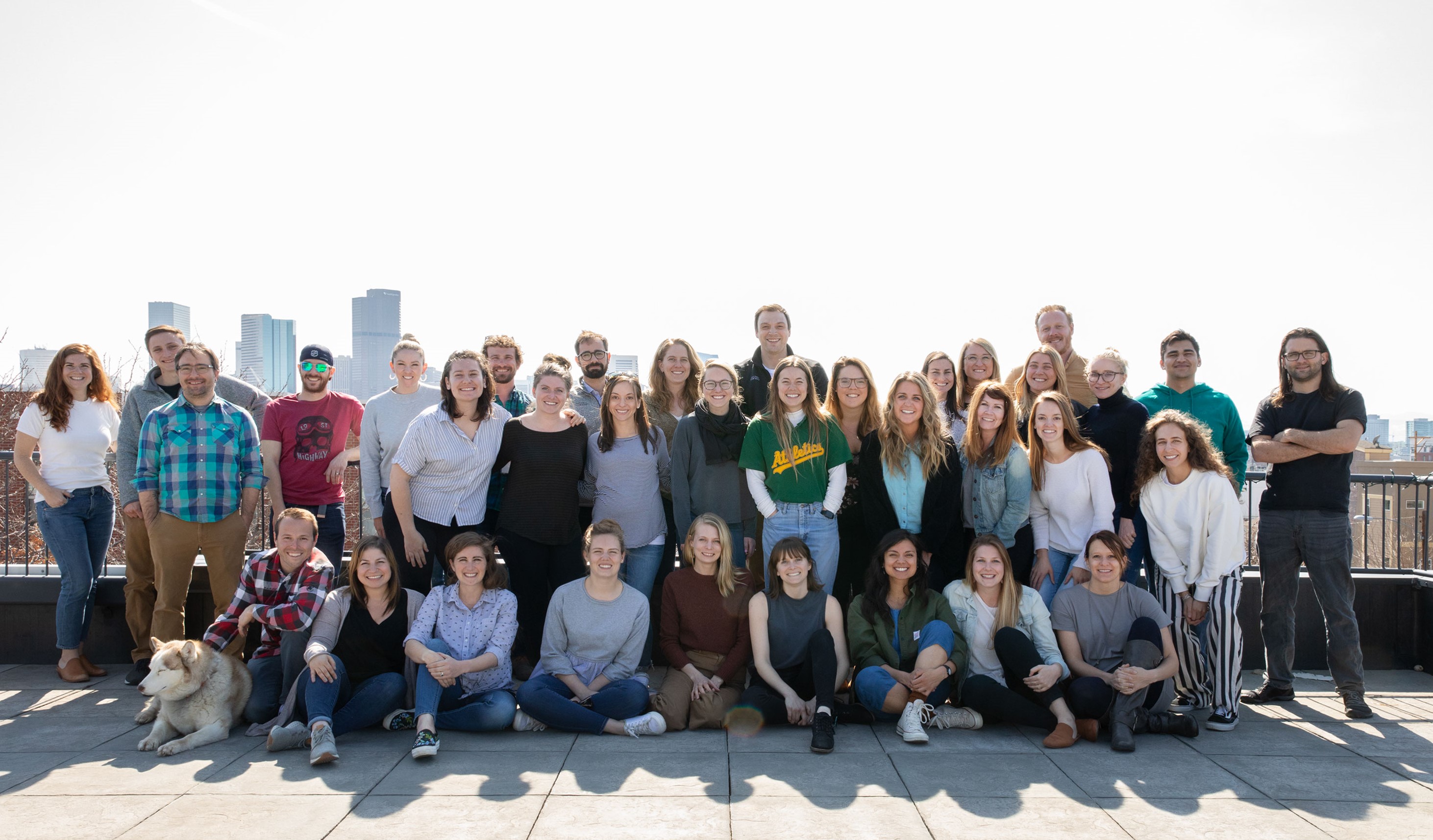 33335