Raphael Martorello has taken his own advice, buying property so that he can get away from renting.
The managing partner of financial consulting firm LotusGroup Advisors and LotusGroup Capital — which operate in Cherry Creek — hopes to break ground next week on a two-story office building on South Gaylord Street in East Washington Park.
Martorello expects his 13-person company to move into the building's first floor next year. He plans to lease out the second floor.
Martorello, who purchased 1005 S. Gaylord St. last year for $1.4 million, said the entire project will cost $3.2 million and is financed by MidWestOne Bank. He's hired Neo Era Architecture and 303 Construction for the build out of the 7,200-square-foot building.
"We chose them both because what we're trying to achieve is not really a commercial building, but a commercial building that feels like a home," Martorello said. "The street is really quaint and nice, and we didn't want to put up a huge glass building. They had a really good feeling for what we've wanted."
Martorello said he knew two years ago he wanted to find property to buy, and noticed on a walk that the Gaylord site, which previously was home to a bike shop, was for sale.
"This street is unbelievably unique," he said. "I just don't know that many more streets like that. There's just so few streets that are that unique and cozy. We just had to have it."
He wanted an office that felt warm and welcoming for his clients and out-of-state investors, as well as a place to host events.
"Having that for someone to come in from out of town is much more important to us than having a Cherry Creek address and someone taking an elevator up to the fourth floor," Martorello said.
Parking and the rising rents in Cherry Creek, which he said have climbed to $40 a square foot, also were a factor in wanting to invest in his own space.
"Our clients are really tired of parking in Cherry Creek and the challenges that presents," Martorello said, adding that a number of LotusGroup's clients reside in the Washington Park and nearby neighborhoods.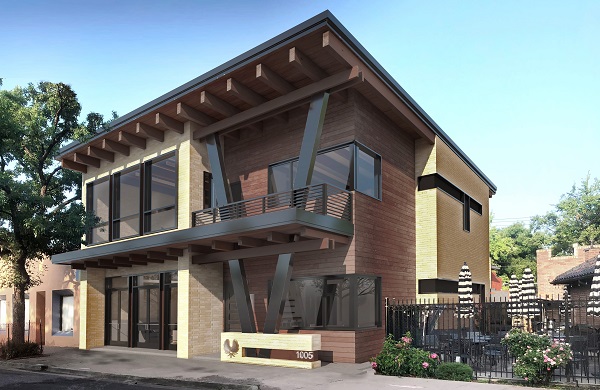 32804