After 30 years of running a bed and breakfast in a historic mansion in City Park West, Jim Peiker is looking to sell.
He listed the 130-year-old, three-story Castle Marne Bed & Breakfast building at 1572 Race St. during the weekend, with an asking price of $2.3 million.
"I'll be 84 years old next week," Peiker said, adding his wife died four months ago. "I'm ready to move along into something else … my daughter and son-in-law are ready for something different."
Peiker said Castle Marne "did pretty well business-wise, but the last couple years, it's been difficult" — a situation he attributed to younger generations being less interested in staying in bed and breakfasts.
"In all honesty, I would like to see it sold to someone who would like a very unique, very special single-family residence," Peiker said. "It's a stunning, stunning building."
Peiker had been working as a traveling salesman, but he and his daughter were unemployed when he first came across the mansion in the 1980s. They were looking for a venture to run as a family.
The mansion, meanwhile, had been sitting empty for seven years.
"It was just a disaster," Peiker said. "It looked so awful. We kept looking and kept looking, and kept coming back and coming back, and decided that the house had decided on us."
The family purchased the home on Aug. 1, 1988, for $184,000, Peiker said, and spent $400,000 on renovations in the next year. The bed and breakfast opened Aug. 1, 1989.
Peiker knows the building's history; he spent 2 1/2 years writing a book about Castle Marne. In the late 1880s, he said, silver investment banker and developer Wilbur Raymond hired famed Denver architect William Lang to design a show home for the new Wyman Addition district of Denver.
The home's exterior consists of 22-inch-thick walls from Castle Rock Rhyolite stone, a volcanic material quarried in Castle Rock.
"Mr. Lang set out to design a house quite unlike any other in the city," Peiker said.
Early owners of the home included Col. James H. Platt, a Civil War veteran and member of President Ulysses S. Grant's cabinet, and John Mason, who helped fund the Denver Museum of Nature and Science. Adele Van Cise bought it next, and operated it as an apartment building until the 1970s, Peiker said.
The building changed hands a few more times before ending up vacant and vandalized. That's when the Peikers came along and fixed it up. Peiker said when Castle Marne opened, there were maybe two other bed and breakfasts in the city.
"It was a learning experience, I think we could say, but we made it through," he said.
Peiker's most unforgettable guest was the American singer Tiny Tim, who stayed at Castle Marne in the 1990s and performed in Denver for a few nights.
"He would brush his teeth eight or 10 times a day, and he would shower 12 times a day," Peiker said. "His hair was immaculate. He was a delightful man."
In addition to the Peiker family, the bed and breakfast employs about eight staff members.
The home includes most of its original wood flooring and woodwork, as well as a circular stained glass peacock window.
Address: 1572 Race St.
Listing price: $2.29 million
Stats: 9,921 square feet with 10 bedrooms and 13 bathrooms, with a detached carriage house
Seller: Jim Peiker
Listing brokers: Win King with King Commercial Real Estate, and Denver developer and preservationist Dana Crawford
The finer things: Original flooring and woodwork, hand-painted ceilings and exterior stone
Castle Marne will be hosting a broker open house from 11:30 a.m. to 2 p.m. today Feb. 15.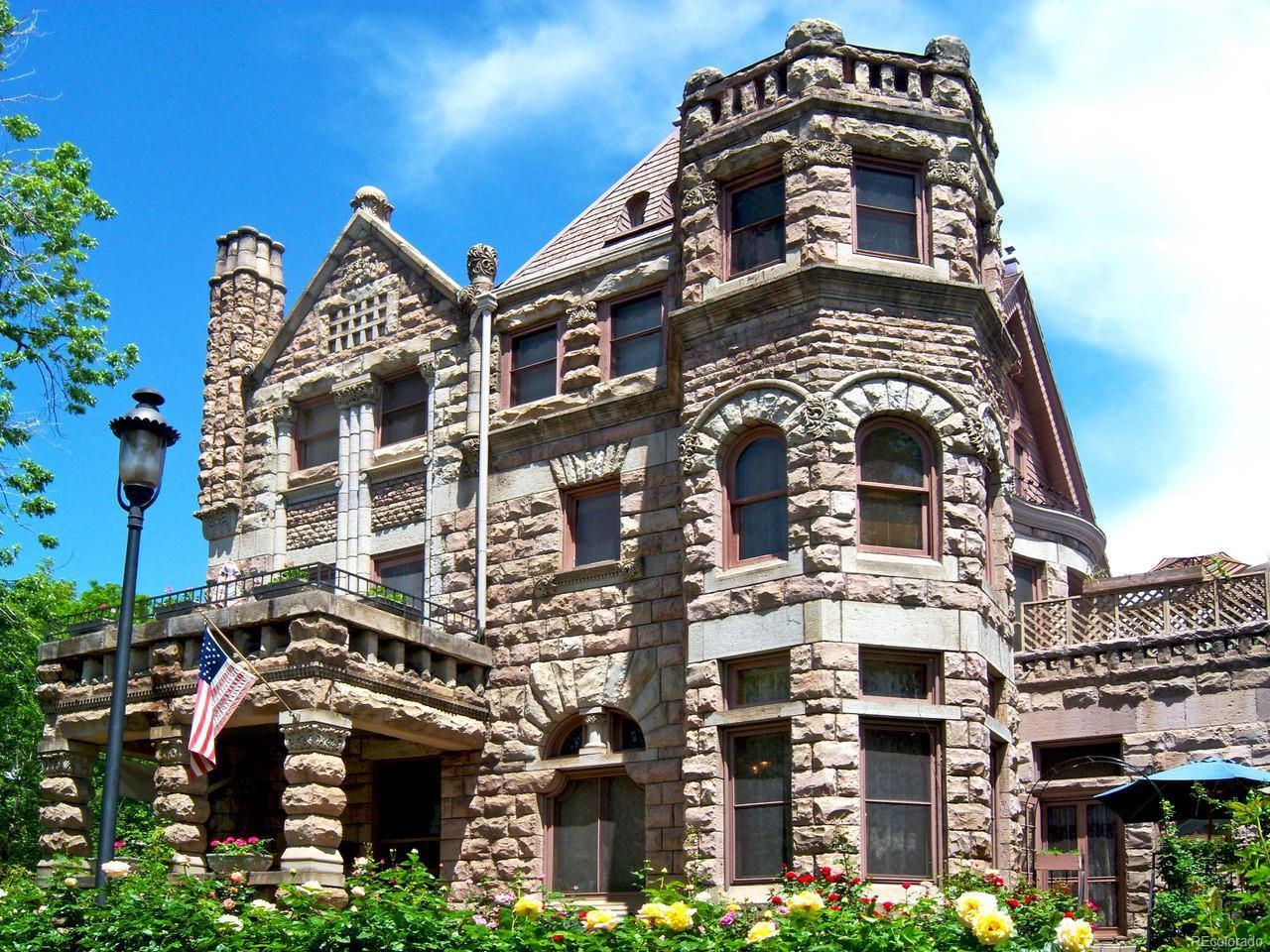 32137