When it came time to look for a second location, one priority for Lariat Lodge Brewing was a lower elevation.
The brewpub has operated in Evergreen since 2015.
"Being in the mountains is difficult, because weather really affects our business," said Taylor Jansen, director of finance. "We were looking everywhere outside of the mountain area."
Lariat Lodge quickly settled on Littleton. Jansen, the daughter of owners Anders and Debbie Ruikka, said the brewery expects to open at 12684 W. Indore Place at the end of May.
"This was the first building we looked at, and it was perfect," she said.
The new 18,000-square-foot brewpub will be more than triple the size of the Evergreen location, which is about 5,000 square feet, Jansen said.
"The main level will have the main bar and seating area," she said. "Upstairs has a private event room and some more open seating. And we won't open the basement right away, but eventually it will have kind of a beer garden feeling. We'll have long picnic tables, kind of communal seating."
The Littleton site will have 20 barrels in its brewing system, four times more than Evergreen. But otherwise, it won't differ much.
"We're using the exact same concept — the same color scheme, the same logo and the same name," Jansen said. "The menu may be a little different, but the biggest difference will be the size."
The brewery's food menu includes items such as burgers, fish and chips, Swedish meatballs and soups. It also serves brunch on weekends, according to its website.
Lariat Lodge offers a variety of beers with Colorado-themed names, including Angry Elk Amber Ale, Lariat Loop Lager, Bear Creek Blonde Ale, Golden Goliath and Red Rocks Red IPA.
Lariat Lodge will continue operating at 27618 Fireweed Drive in Evergreen, where it launched on Halloween in 2015. The business' name comes from the Lariat Loop National Scenic Byway, the historic 40-mile route that connects Evergreen, Golden and Morrison.
Jansen said one of the most popular aspects of the Evergreen location is its "bark garden," a concept they hope to repeat in Littleton.
"That's one of the things we're known for," she said. "It was just an outdoor, wood-chipped area where people could bring their dogs. We have long picnic tables and we could even serve food and drinks out there."
The brewery will start hiring its Littleton staff, including chefs and upper management, within a few weeks. The same brewer will oversee both sites, Jansen said.
The brewery signed a 10-year lease on the Littleton property, and Lariat already is talking about opening another.
"It's not going to happen anytime soon," Jansen said. "But we're expanding the whole brand. We plan to start canning and distributing our beers as well."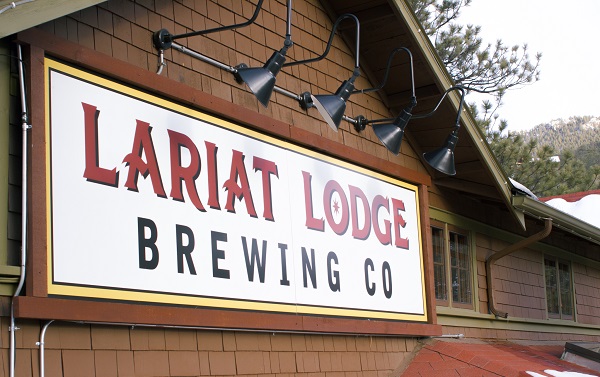 32076