A new ice cream shop is coming to 38th Avenue in West Highland.
Milky Way Ice Cream expects to open in April in the retail space below the Alexan West Highland apartments, according to owner Valarie Mares. The shop will serve product made by Little Man Ice Cream.
Other tenants in the development's retail component, which is branded Plaza38 on Lowell, include Rush Cycle, Mountain West Financial and Snappy Nails & Spa.
Longtime Denver businessman Gene Lucero owned the Alexan West Highland site, then sold it to Trammell Crow Residential, which built the complex and sold him the retail space, according to the Denver Business Journal. Mares said it was Lucero's idea to incorporate an ice cream shop.
"I've known Gene since grade school," said Mares, a Denver native. "He wanted to build kind of a community hall, so he came up with the concept of the ice cream shop and asked me to run it."
Mares, a grade-school theater teacher, doesn't have a background in ice cream. She said her close friendship with Lucero was likely the reason behind his request.
"Little Man Ice Cream has been extremely helpful," she said. "Personally, I had no desire to make our own ice cream. But we will make our own waffle cones."
They'll also sell hot cookies and "boozy milkshakes," Mares said.
She said she'll be working with Arrupe Jesuit High School's work-study program to hire high school students to work the shop, which will occupy about 500 square feet.
Milky Way Ice Cream won't be the only ice cream shop in its vicinity. Sweet Cow operates nearby at 32nd and Lowell, and High Point Creamery is at 41st and Tennyson.
City building permit records also indicate Joe Maxx Coffee Co. plans to take space in the complex.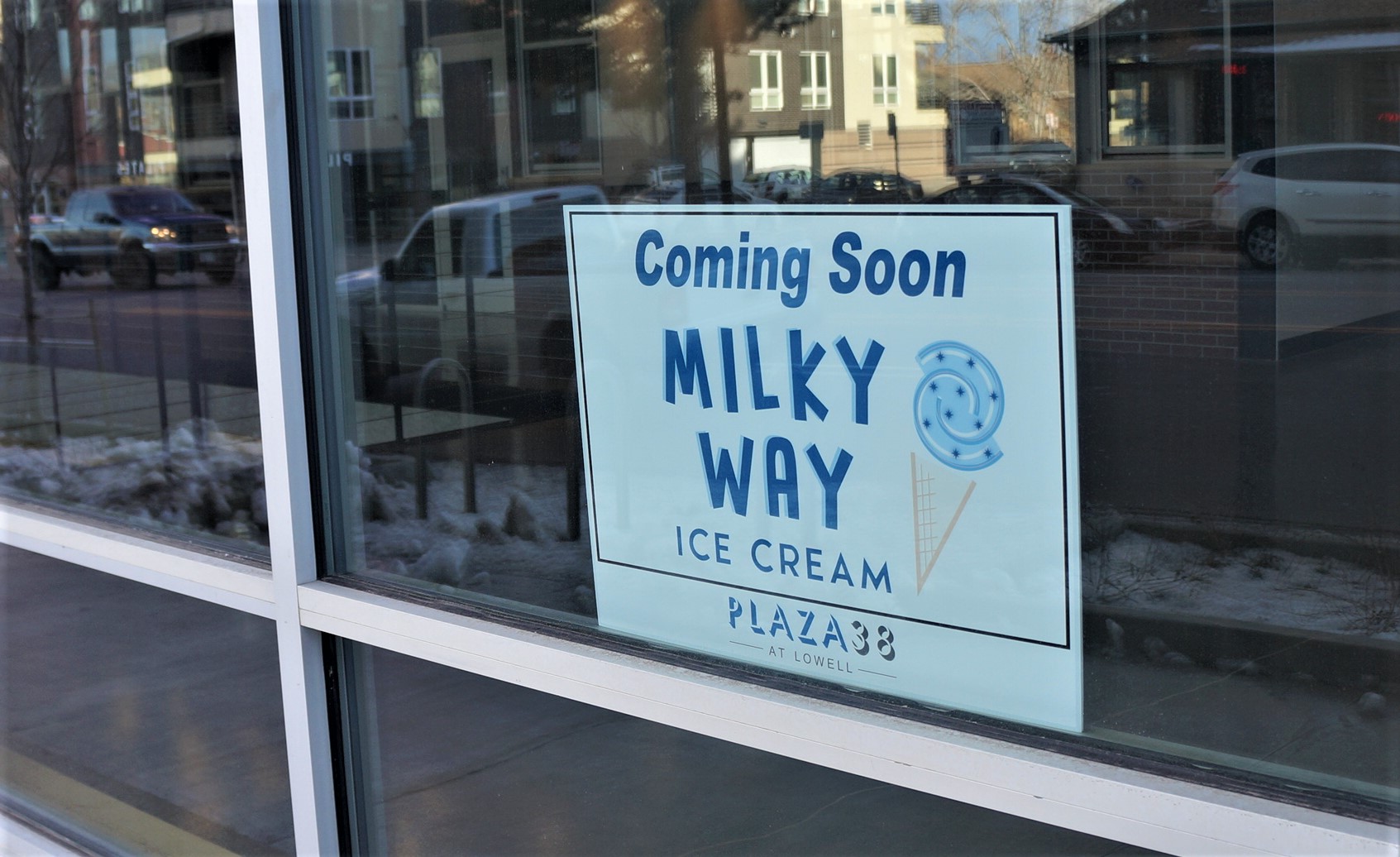 31339