A Tudor home in Denver's Country Club neighborhood has hit the market at $4.5 million.
Address: 120 N. Humboldt St.
List price: $4.5 million
Stats: Built in 1912, the 7,000-square-foot Tudor home has six bedrooms and eight bathrooms, and sits on 0.28 acres.
The finer things: The mansion's living room, dining room and foyer are updated but "historically intact," said listing broker Jim Rhye. The home features wood-paneled walls, walk-in closets and a home gym, as well as a carved limestone archway between the foyer and living room. Outside, there's a pool, patio and two-car garage.
Architect: Jacques Benedict, a prominent Denver architect who died in 1948. His works include 23 landmarks and buildings listed on the National Register of Historic Places — including this one.
Seller: Victor Porak de Varna, a local businessman and motivational speaker. His LinkedIn page shows that he is CEO and founder of The Energy Paradigm, an organization that trains businesses to foster employee engagement and energetics. He bought the Tudor-style home in November 2013 for $3.27 million, according to records.
Listing broker: Jim Rhye of Kentwood Real Estate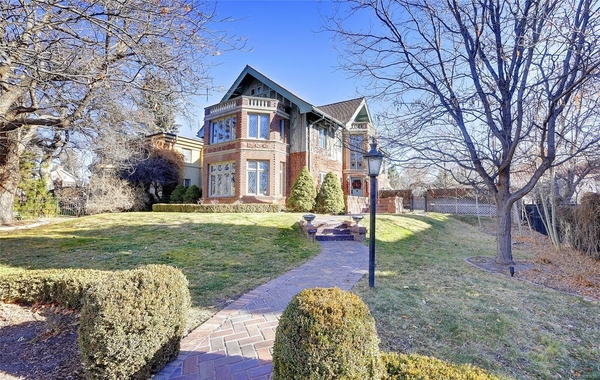 30820