A motel along East Colfax Avenue in Denver has sold for $915,000, weeks after the one next door changed hands.
Duong Hong Nguyen, Son Thanh Nguyen, Daniel E. Kim and Sun Keun Kim purchased the Westerner Motel, at 8405 E. Colfax Ave., on Dec. 14, according to county records.
The property was sold by JS Motel Property LLC, which purchased it in March 2017 for $850,000.
The horseshoe-shaped complex has 18 rooms, as well as living quarters for a manager, according to a LoopNet listing. The motel dates to 1949 and sits on a 0.36-acre lot.
The motel is one of many along Colfax that cater to lower-income residents that often stay for extended periods, as opposed to travelers stopping in for a night or two.
In November, the 20-room Sand & Sage Motel, located next to the Westerner Motel at 8415 E. Colfax Ave., sold for $1.45 million. The LLC that purchased it was registered by a Daniel E. Kim.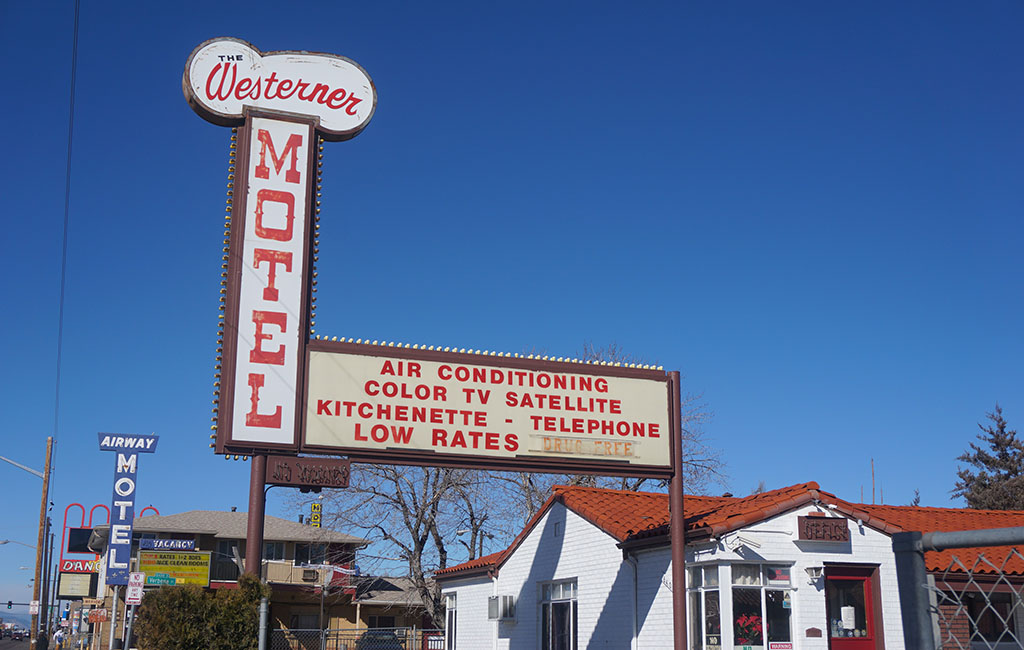 30663