Men who prefer their shirt tails out are in luck.
Untuckit, a men's apparel brand that sells shirts designed to be left untucked, plans to open a store in the Cherry Creek Shopping Center, said Nick LeMasters, mall general manager.
"They're going to start construction relatively soon," LeMasters said. "I think we're going to see them in the first quarter of next year."
Untuckit did not respond to a request for comment. It will be the company's second Colorado store; Untuckit already operates at the Park Meadows mall in Lone Tree.
Untuckit launched in 2011. Its shirts are shorter than the typical men's dress shirt.
After four years as an entirely online retailer, founders Chris Riccobono and Aaron Sanandres opened the brand's first brick-and-mortar store in New York's SoHo district in 2015. The company had five storefronts by the end of 2016.
Untuckit's website said it now has 50 stores nationwide. Forbes reported last December that the company's 2017 revenue would top $100 million. And CNBC has reported that the company is targeting 100 stores by 2022.

Untuckit is one of a number of e-commerce companies opening storefronts, a phenomenon referred to as "clicks-to-bricks."
The Cherry Creek Shopping Center has lured several such brands. Casper allows customers to schedule a 30-minute "sleep trial" on a Casper mattress in one of the company's makeshift bedrooms. Peloton opened a showroom at the mall in 2017 where potential buyers can demo the company's stationary bikes. And Amazon has a pop-up store at the shopping center, where consumers can play around with its Fire tablets and Alexa smart-home devices.
"It's interesting to see this trend that's emerging with these native online brands that are recognizing the importance of brick-and-mortars," LeMasters said. "These brands were thought to be a threat to brick-and-mortar retail, but they're clearly going to have the opposite effect."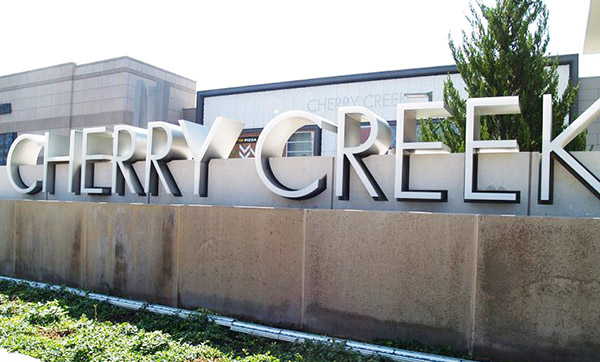 30499