Westfield Co. has purchased a large industrial site just north of Denver city limits and plans to redevelop it.
The Denver-based firm, acting as Pecos Logistics Park LLLP, spent $40.71 million for 45 acres at the northwest corner of Pecos Street and 56th Avenue in late November, according to county records.
The deed describes the site as 5801 N. Pecos St. The property is located in unincorporated Adams County, although it has a Denver mailing address.
The seller was Rocky Mountain Prestress, which manufactures precast concrete pieces used in construction and currently occupies the site. CBRE said the company plans to relocate within the metro area.
CBRE brokers Tyler Carner, Jeremy Ballenger and Jessica Ostermick represented the seller.
The firm said the sale involves 45 acres, but that Westfield ultimately expects to own about 60 acres at the site. CBRE described the area as "one of Denver's last remaining large-scale, in-fill opportunities," and said Westfield plans a Class-A industrial development.
Westfield executives did not respond to a request for further comment on the development plans. The company's industrial development portfolio includes Hub 25, a 421,499-square-foot project that Westfield unloaded for $74 million this year.
Westfield is currently developing North Wynkoop, a project in RiNo that will include an AEG concert venue.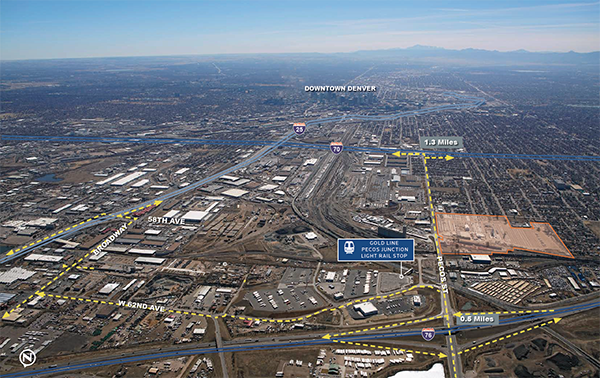 30402