A former school along Federal Boulevard in the Highlands has sold, and the new owner plans to open a "wellness marketplace," dubbed Nurture, in the building.
"It will operate similar to The Source or Avanti, if you will, but it will have health, wellness, beauty and fitness offerings, anchored by a cafe," Nurture co-founder Kelly Campbell said Thursday, name-checking two popular Denver food halls.
Nurture paid $6.1 million this week for its future home, the 20,700-square-foot building at 2949 Federal Blvd. It hopes to open next summer.
The company was founded by Peter Strauss, who was looking for his next venture after leaving the tech industry. Strauss brought on as co-founders Nikki Dority, a local physical therapist, and Campbell, who has hospitality experience.
Campbell said Nurture will have 45 office suites, intended to be leased by anyone in the health and beauty realm, from acupuncturists to hair stylists to massage therapists. There will be two anchor spaces set aside for fitness studios and a handful of units intended for small retailers.
Then there will be the cafe, which Nurture itself will operate.
Right now, the health and beauty industries are fragmented, with small shops all over town, Campbell said.
"They don't have much opportunity to collaborate," she said. "They operate in silos."
Campbell also said Nurture believes it can improve the guest experience for customers of the various providers.
Campbell said Nurture has 76 signed letters of intent for the units and now will work on converting those to signed leases.
The building Nurture will occupy formerly was occupied by K-12 school Escuela Tlatelolco, which closed in 2017. It was purchased for $3.85 million in October 2017 by Denver-based Alpine Investments, which began renovating the space with the idea of ultimately leasing it out to medical office users.
Churchill Bunn, managing partner of Alpine Investments, said he originally was negotiating the lease of the building to Nurture, but that the company decided midway through that it would rather purchase the site.
Bunn said Alpine had spent the past year renovating the structure, including creating a new entryway, installing a new roof and HVAC system, and gutting the interior. He estimated the costs added up to the mid-$800,000s.
Alpine Investments has two other active projects in Denver.
The firm is building a six-story, 44-unit condo project along Central Street in LoHi. Bunn said this week that about half the units have been sold and an August completion is expected.
Meanwhile, Alpine Investments plans to build a 10-story office building at 955 Bannock St. in the Golden Triangle. Bunn said the company expects to demolish the existing two-story building at the site next month.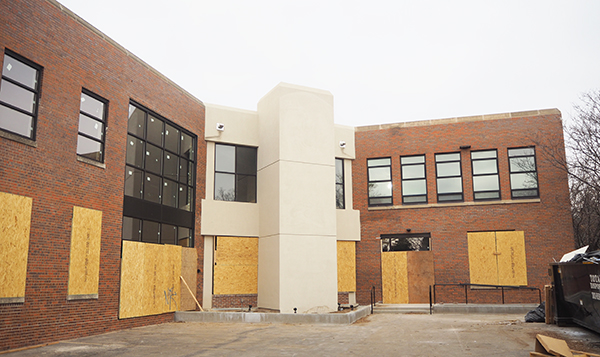 30328