The owner of the ViewHouse bar and restaurant in Ballpark has dropped $8 million on a two-story building and a large parking lot about three blocks away.
2200 Larimer Hall LLC purchased 2200, 2222, 2224 and 2234 Larimer St. on Monday, according to county records.
Francois Safieddine is the manager of the LLC, according to loan documents.
Safieddine, who gained prominence playing in the World Series of Poker, has owned multiple Denver nightclubs through the years, and opened ViewHouse at 2015 Market St. in 2013. Since then, locations have opened in Littleton and Centennial, and a Colorado Springs spot is in the works.
Safieddine did not respond to a request for comment relayed through a representative.
The four parcels that sold Monday add up to 0.72 acres. The two-story building, which is 12,139 square feet, is on the corner of Larimer and 22nd streets. It is vacant and largely boarded up. The three undeveloped parcels are a parking lot that nets six figures' worth of revenue a year, according to a listing brochure.
The site has C-MX-8 zoning, which means up to eight stories can be built. No redevelopment plans have been submitted to the city.
The seller, 2200 Larimer LLC, paid $5.8 million for the parcels in two separate transactions in March 2015, according to records.
Brokers Ross Ethridge and Jonathan Schneider, with Sognare Partners, represented the seller in the transaction. FirstBank provided financing for the purchase.
The site that sold is on the same block as the inaugural Snooze restaurant, which opened in 2006. An entity partially controlled by Snooze co-founder Jon Schlegel purchased the building at 2246 Larimer St. in September for $2.9 million.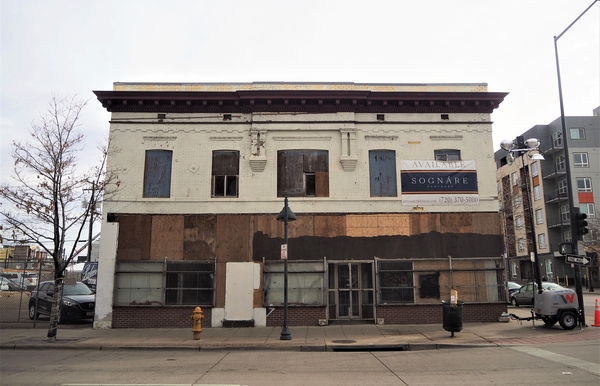 30169