A popular community gathering space that closed in Capitol Hill in 2016 plans to reopen on South Broadway.
Gypsy House Cafe, founded by twin sisters Doniece and Dena Derani, signed a lease on the 4,100-square-foot building at 1545 S. Broadway in June. Since then, they've been working on converting the space, targeting a December or January opening.
Though the cafe will offer food and beverages, the sisters say it's more about community than coffee.
"Even though it's Doniece and I doing this, it's really for the people," Dena said. "That's what's most important to me. We used to come together to talk about things, like when shootings happen, people would come to Gypsy House and we would talk about it and cry together. The coffee is not the main event."
Doniece and Dena, along with their mother, Nomie, opened Gypsy House Cafe in 2004. For 12 years, the cafe operated at 1279 N. Marion St. in Capitol Hill, amassing "countless" regulars and a large community following, Dena said.
The cafe closed shortly after the two-story building it occupied sold. A well-known mural, painted by Jher Seno in the early 2000s, was painted over. Little Gingko Asian Cafe moved in to Gypsy's former space.
"We felt kind of lost with the Gypsy closing," Doniece said. "You do something for 12 years and then it's gone — you lose yourself a little bit."
In the two years that followed, the sisters opened a restaurant in Lakewood called Falafel House, but quickly sold that to focus on finding a new home for Gypsy House Cafe.
"Everybody kept asking us to do it again," Doniece said. "Since the day we found out Gypsy House was closing, we've been looking for spaces. We looked from here all the way to Miami. We went to a couple different states, but nothing beats Denver."
The revitalized cafe will be much like its predecessor, the sisters said, but with a mellower feel.
"We were 29 when we first opened Gypsy," Dena said. "Now we want it to have a little bit of a more mature vibe, maybe with less-crazy parties."
The cafe's staples — Turkish coffee, chai, open mic nights and community — will remain. But the sisters also hope to add a small boutique where patrons can purchase local art, and plan to eventually offer local beer and wine.
The cafe is moving into a building that once housed a VFW post. Cole Properties LLC purchased it in May 2018 for $720,000, according to records.
The sisters said they're waiting on city approvals before opening. In the meantime, they've launched a fundraiser on GoFundMe, which has raised about $2,700 of its $7,000 goal.
Dena said the fundraiser, like the cafe itself, is more about community than money. The cafe's opening isn't dependent on reaching the milestone; it's largely being funded with money the sisters made from Falafel House, she said.
"A little bit of help was nice, but we really wanted to involve the community with the opening," Dena said. "I wanted everyone to know what we were going through, because we knew everyone would want to be part of it. We had such good responses. It made us all feel close again. Gypsy House is for everybody, so we took the risk, because we knew that the community would back us up."
Though they plan to eventually hire employees, the cafe initially will be staffed by just Dena, Doniece and Doniece's 21-year-old daughter. Their mother Nomie still will help with the cooking, but will be less involved than her previous seven-days-a-week schedule.
After its grand opening, Gypsy House will be open every day from 9 a.m. to 11 p.m., which the sisters say is another way their business is different than others.
"People won't be rushing here on their way to work," Doniece said. "I don't think it's that kind of coffee shop. If you're coming here, you're probably going to plan on hanging out."
"When you came to Gypsy House, you'd always see someone you knew," Doniece said. "That's what we loved about Gypsy House. You just feel like you're at home."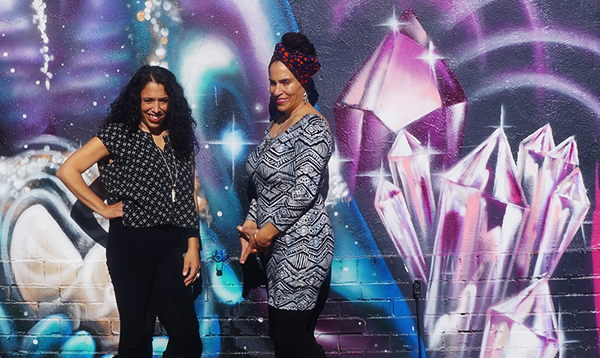 29950