A Louisville-based startup that sells organic "cheese-style dips" that are vegan has received a fresh round of equity funding.
The startup, called The Honest Stand, has raised $1.2 million in new investments, according to a Form D recently filed with the SEC.
"We're going to be using the funds for brand development and growth," said CEO and co-founder Jeremy Day. "It's mainly going to be allocated to sales and marketing for development and expansion."
Prompted by their own allergies, Day and co-founder Alexandra Carone founded The Honest Stand while in graduate school in 2014.
"We're both lactose-intolerant and she's also gluten-intolerant," said Day, 29. "We wanted to have the same comfort foods we had growing up, like mac and cheese, but a lot of the ingredient lists from our childhood comfort foods weren't very supportive of a healthy lifestyle. We wanted to develop comfort foods that are also healthy."
The pair's gluten- and dairy-free dips are made using ingredients such as potatoes, carrots, cashews and onions. Flavor choices include garlic parmesan, cheddar, smoked cheddar, mild nacho and spicy nacho.
Day and Carone first sold their dips at Denver-area farmers markets. Now, they can be found at Whole Foods, Natural Grocers and other health food stores, selling for between $4.99 and $6.99 each. The dips also can be purchased online.
The brand has been growing rapidly. The Honest Stand was in 280 stores at the end of 2017. It expects to be in about 1,500 grocers by year-end.
The Honest Stand makes the dips in an 8,000-square-foot space in Louisville.
Day said the most challenging aspect has been breaking into the health food market with a product often seen as unhealthy.
"Cheese dips have been around for a long time, but The Honest Stand is coming in and renovating that area," he said. "We want to provide folks with the same experience but with a healthy mentality."
Day and Carone hope eventually to expand their retail market to include non-health food grocers as well.
"Our footprint is still pretty small compared to the opportunity, but retailers like Kroger and Costco are starting to bridge into the plant-based sector," Day said. "We're coming forth and trying to grow into that with them."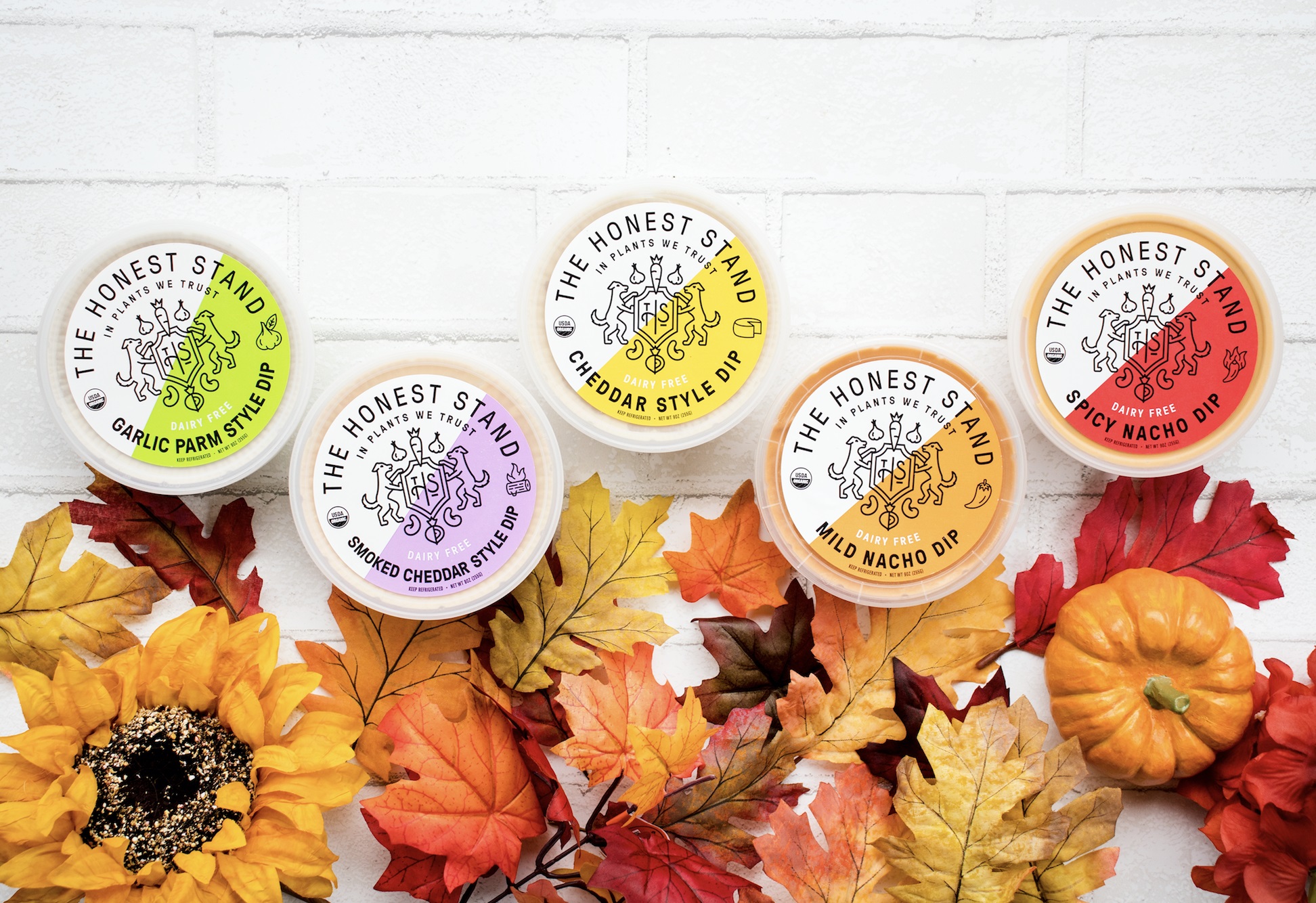 29890