Amazon has altered the concept of the retail store it opens Thursday in Lone Tree's Park Meadows mall.
Earlier this year, the company said it would be an Amazon Books location. Amazon Books is the brick-and-mortar bookstore concept the company launched in Seattle in 2015, and it has been slowly expanding to other major cities.
This week, however, Amazon said the Park Meadows store will be the company's second "Amazon 4-star" store.
Rather than focusing on books, the store is stocked with a variety of products, the majority of which are rated at least four stars on Amazon.com. (The website uses a five-star rating system, with five stars the top rating.)
Amazon says items that don't have a four-star rating can also be included in the store if they are "new and trending" or a top seller.
Amazon opened the first 4-star store in Manhattan in late September.
Here's one BuzzFeed News reporter's review: "The selection of four-star-rated gadgets and trinkets is vast and dizzying. You can find everything from a 4.4-star-rated Amazon Basics power strip to a 4.4-star-rated baking soda container for a fridge called 'Chilly-mama' to a 4.5-star-rated herb mincer to use in one hand to a 3.8-star-rated cheese grater in the shape of an armadillo."
The Park Meadows store features stations like "Most-Wished-For," consisting of products that most often are added to Amazon wish lists, and "Trending Around Denver," with goods that are particularly popular locally, according to the company.
The products are identified with cards that include quotes from customer reviews.
The store is open from 10 a.m. to 9 p.m. Monday through Saturday, and 11 a.m. to 6 p.m. on Sunday.
BusinessDen previously reported that Amazon also has leased space on the ground floor of Financial House, an eight-story office building being built in Cherry Creek. Applications for tenant finish permits submitted to the city this summer indicated the space will be an Amazon Books store.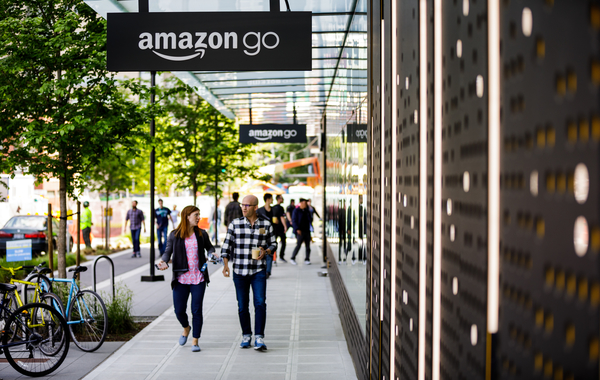 29597