Denver's Ballpark neighborhood now will be a few breakfast burritos short.
Local chain Santiago's Mexican Restaurant closed its 2907 Huron St. location last week. The company did not return requests for comment.
The shuttered Santiago's is next to another vacant unit, previously occupied by Urban Mix Coffee House, which closed this year.
The units are at the east end of a strip of retail that includes Whiskey Tango Foxtrot, Pizza Pedal'r and ramen restaurant Tokio.
Nathan Stern and Zach Cytryn with Broad Street Realty are listing the Urban Mix space.
Founded in 1991, Santiago's serves the typical Mexican fare of breakfast burritos, burritos, tacos, tostadas and other items. The chain has 28 other locations along the Front Range.
The neighborhood surrounding the closed Santiago's remains hot. The Huron, a 296-unit apartment complex a block away, traded hands for $100.5 million last year. And a New York City-based developer has spent more than $10 million on nearby land, and released a rendering showing a "coliving" development with a multilevel rooftop deck.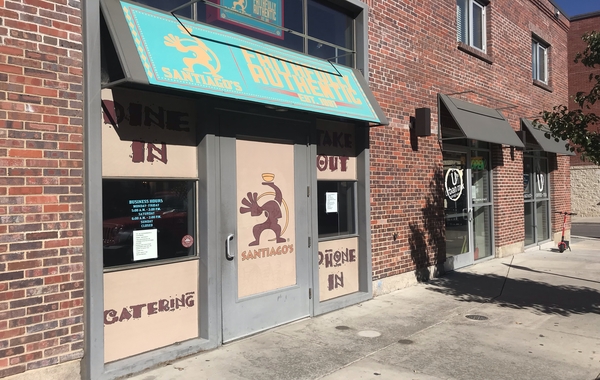 29330