Independent outdoor shop Feral Outdoor Co. took an unconventional approach to fund its move to a larger space along Tennyson Street in Berkeley.
In September, Feral launched an Indiegogo campaign, offering perks for donating customers. The campaign ended last night and raised just under $100,000.
"When we launched, we didn't really know what to expect, but crowdfunding is weird," said Jimmy Funkhouser, Feral owner. "Knowing that crowdfunding has so much baggage these days, it's always a scary concept."
Feral, which operated in about 700 square feet at 4320 Tennyson St. until last month, is moving into 4,800 square feet at 3936 Tennyson St. – the Flesher Hinton building. It expects to open there in November.
Feral's Indiegogo campaign offered several deals for potential customers. They could pay $75 for a $100 gift card or $300 for $400 worth of gift cards. For $500, a contributor could host an event at the new shop. Those giving $200 could get a 20 percent discount for life.
"(Crowdfunding) definitely was a source of anxiety, but at the end of the day, we worked really hard to put together a campaign that was a little different," Funkhouser said. "We wanted to give people a fair value in return."
The business had experience with the platform; Feral sold its adventure journals through Indiegogo last year.
Feral would have received the funds even if it didn't meet its $95,000 goal. Indiegogo, unlike crowdfunding competitor Kickstarter, pays out even when campaigns come up short.
Funkhouser said Feral turned to crowdfunding in large part because the business hadn't been planning to move. Shortly after Feral's January announcement that it was opening a second location in Idaho Springs, the business learned the bungalow it occupies on Tennyson was slated to be scraped for new construction.
Feral already had committed funds toward Idaho Springs, Funkhouser said, and suddenly had an unexpected expense.
"We viewed this as the best way to bridge that gap, and thankfully it's worked," he said. "The timing of losing our building could not have possibly conjured a worse possible time for it to happen, but we rally on."
Feral signed a lease for the new home in July. Funkhouser said the business' rent is $24 a square foot per year, which is $9,600 per month.
Mercurial Contractors is the general contractor handling the buildout of the new space.
"We're probably going to add at least a dozen new brands when we open," Funkhouser said, adding that the store will start carrying climbing and ski gear as well.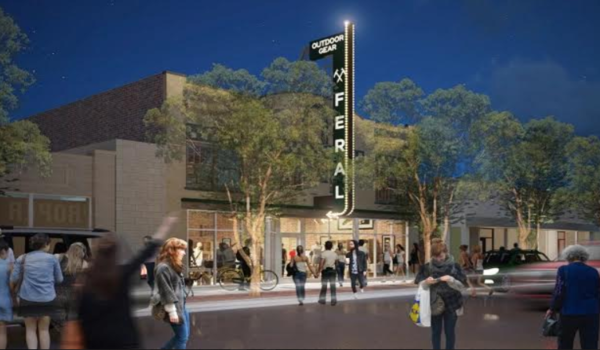 29078