Topgolf has broken ground on its long-planned Thornton location, the company's second in the metro area.
The City of Thornton approved plans Wednesday for the golf giant's site on 13 acres at the northeast corner of 160th Avenue and I-25, said Brian Garner, city planning manager.
A Topgolf spokeswoman said the Dallas-based company broke ground Friday, and plans to open in Thornton next year.
The approved plans show a 65,000-square-foot, three-story building overlooking the driving range, where players aim at 10 targets. The plans call for netting as high as 170 feet, and 502 parking spots.
Illinois-based Aria Group Architects is the designer on the project, and Illinois-based Arco Murray is the project manager.
Topgolf entered Colorado in 2015, when it opened in Centennial.
The search for a second location in the metro area hit some snags. The company's original Thornton site near the Thorncreek Golf Course fell through last year after a neighbor, Lotte Radoor, sued the city twice. She claimed the property was not zoned properly for outdoor entertainment and that Topgolf's popularity, bright lights and tall netting was not welcomed by nearby residents.
Topgolf abandoned its plans for that location in November. The replacement site is four miles north and in the middle of the Larkridge development, which also includes a Costco, Floor & Decor and Sears, among other retailers. Jordon Perlmutter and Co. is the developer of Larkridge.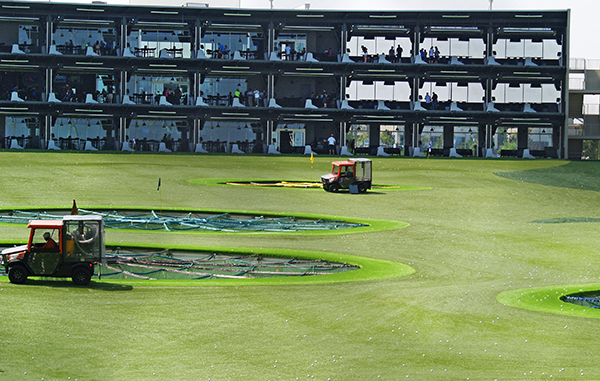 28461