The Denver Housing Authority is redeveloping a block-long apartment complex it owns along Curtis Park, a plan that includes renovating some of the existing structures while also selling off a portion of the site.
The 3000 block of Stout and Champa streets is home to nine buildings, all dating to 1942, that together comprise DHA's Platte Valley Homes. The complex had a total of 66 residential units; tenants were moved to other DHA properties this year.
Ryan Tobin, DHA director of real estate, said the complex, one of the oldest in the authority's portfolio, has required significant maintenance costs in recent years, prompting the need for redevelopment.
Six of the existing buildings will be renovated, Tobin said. The remaining three — a community center facing Champa Street, and the two structures at the corner of Champa and 30th Street — will be demolished.
The land beneath the demolished structures, as well as a site along Stout Street currently used as a parking lot, will be divided into 15 parcels and put up for sale in the fourth quarter, Tobin said.
The parcels will amount to about half of the site, which is 2.3 acres. Twelve will be 25 feet wide, two will be 37.5 feet wide and one will be 50 feet wide, Tobin said. They will all be 125 feet long.
The parcels will be sold to individuals or entities — likely more than one buyer — planning to build for-sale homes, Tobin said. A priority will be given to buyers whose plans include accessory dwelling units.
That will accomplish a secondary goal of redevelopment, Tobin said, which is to "deconcentrate some of that very low income" at the site by attracting homebuyers with higher incomes.
Still, there will be an income-restricted component to the for-sale sites. Two of the parcels will be set aside for homebuyers earning 80 percent of the area median income, Tobin said.
Once renovated, the six DHA-owned structures will have 50 residential units, and former complex residents will be offered the opportunity to move back to the site.
Tobin said the decline in the number of DHA units at the site is being offset by the fact that the DHA is simultaneously developing another site it owns — 3401 Arapahoe St., about one-half mile away.
That 0.14-acre site is undeveloped. DHA is building a three-story apartment building on the site, with 18 units intended for seniors.
Milender White Construction Co. is the general contractor on both projects, and Humphries Poli Architects is the architect. Tobin said it is a $15.7 million construction contract.
Work has just begun at both sites, and is expected to be complete in a year, Tobin said.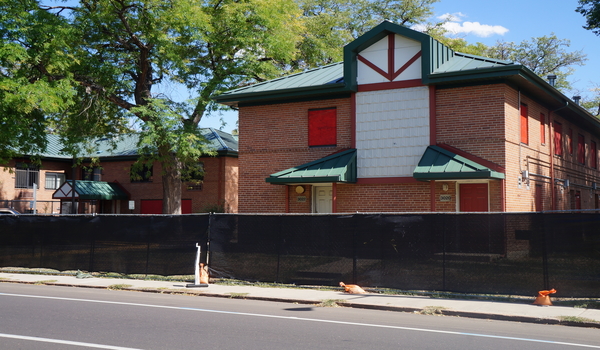 28353