Ben Tarr wants his startup's new "massive data aggregation project" to be the one-stop shop for hunters and others planning wilderness excursions.
He's talking about Outly, a digital tool the firm he co-founded, Boulder-based Outside Analytics, launched in June. The online mapping system layers data on cell coverage, trails, wildlife and land ownership atop the traditional geographic view.
"The biggest thing we're trying to solve for (people) is that they're not all geospatial geeks," said Tarr, company president. "You need something that's more intuitive, something that holds your hand, from a digital perspective."
The startup closed a $1 million round from angel investors this spring, ahead of Outly's launch. Outside Analytics hopes to introduce a mobile application version of Outly next year, so users can access the maps offline and in remote areas.
Outside Analytics gathers the data layered on its maps from the U.S. Geological Survey, state parks and wildlife departments, NASA and the National Oceanic and Atmospheric Administration. The web tool is free to use, but Tarr plans to roll out subscription-based features later.
"The goals of recreation we're looking at are hunting, fishing, camping and offroading," Tarr said. "We are not looking to build an application that's just for a hunter. We are really focusing on customers in the outdoors as a whole."
Still, the site has several features designed for hunters. Individuals with an animal tag specific to a particular geographic area can enter that information into Outly and see a breakdown of public and private lands in the area, Tarr said.
While other hunting apps such as onX do something similar, Outly goes further, Tarr said. The tool tracks the migratory patterns of species to show where the largest concentration of elk, deer or other wildlife will be at certain times of the year. Hunters also can see where roads end and trails begin, helpful when planning routes and campsites, he said. Outly also shades the terrain to show elevation change.
Another of Outly's layers shows where certain cell phone carriers will have coverage. Tarr said that, last year, his vehicle got a flat tire in a remote area, and Outly allowed him to see that he'd get cell coverage to call for help if he hiked up one-half mile.
Tarr, 39, and co-founder Brett Anderson both worked at Lockheed Martin for more than a decade. The two always have been active outdoorsmen, and had developed their own tracking systems and spreadsheets for personal excursions. But they wanted to create a comprehensive digital system that everybody could use.
"We walked out of our corporate jobs a year ago," Tarr said. "We decided the only way to do it was to go all in."
Outside Analytics employs six people in Boulder and rents space in a hangar at Boulder Municipal Airport. The startup, which Tarr said is not yet profitable, hired Denver-based Spire Digital to help with Outly's front-end design.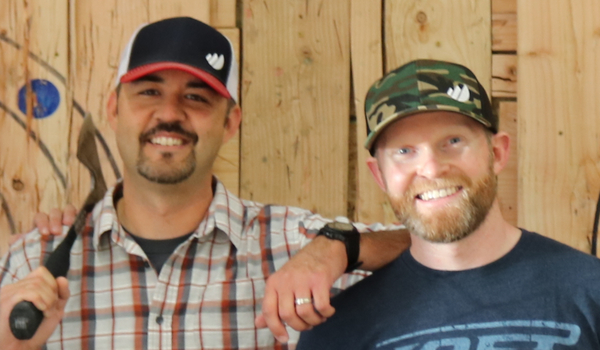 28347