The Denver-based parent company of Colorado National Bank, which has two branches, has sold for $8.97 million.
Marks Moskvins and Maksims Jarosevskis closed on the purchase of Colorado National Bancorp on Monday, according to court documents associated with the company's bankruptcy.
Moskvins and Jarosevskis are the co-owners of Transact Pro, a Latvian payment-processing firm.
"Our knowledge and experience will help to build innovative new banking services for the bank that will transform it into a modern bank for the 21st century," Moskvins said in a statement.
Colorado National Bank's two branches are in downtown Denver and Palisade.
Colorado National Bancorp filed for Chapter 11 bankruptcy in November as part of an effort to facilitate a sale of the company to Moskvins and Jarosevskis.
Moskvins and Jarosevskis originally proposed paying $5 million for the bank. The bankruptcy filing, however, triggered a process in which other interested parties also could bid on the holding company.
An auction was held in early April. The winning bidders were Jeffrey A. Desich and Richard A. Desich, who are executives at Equity Trust Co., an Ohio-based financial services firm.
The Desiches, however, failed to close on the purchase by a July 31 deadline.
Attorney Steve Mulligan of the Denver office of Jackson Kelly, who represented Colorado National Bancorp in the bankruptcy proceedings, said the Desiches were unable to get approval for the deal from the Office of the Comptroller of the Currency, a federal regulator, by the deadline.
The sale then reverted back to Moskvins and Jarosevskis because they were the original "stalking horse" bidder.
The pair ended up paying nearly $4 million more than they originally proposed.
"Had the Desiches been able to close, it would've been $200,000 more," Mulligan said of the purchase price.
Moskvins and Jarosevskis will serve on Colorado National Bank's board, along with John Poelker, Guy Rounsaville and William Abernathy Jr., according to a news release from Colorado National Bank.
John Sprengle, who had been the bank's president, will stay on in a senior management position. He did not respond to a request for comment.
Frank Hegeman of Harpia Capital acted as financial advisor to the buyers in the acquisition.
Covington & Burling, and Haynes and Boone, served as the buyer's legal counsel. Hovde Group acted as financial advisor to Colorado National Bancorp.
Colorado National Bancorp, originally known as Community Bank Partners, has its roots in the recession.
In 2009, The Denver Post reported that Scott Jackson, then the company's CEO, expected a wave of bank failures due to the downturn, and hoped to raise $30 million to $40 million, and strike deals to acquire about $300 million worth of troubled banking assets.
Community Bank Partners reached a deal in 2009 to acquire Palisades National Bank, although Jackson told the Post it wasn't a troubled bank. The company did not make any further acquisitions. Community Bank Partners changed its name to Colorado National Bancorp in late 2011.
The Colorado National Bank name originally applied to a bank founded in the state in 1862. That entity dropped the name in 1998 when U.S. Bank acquired it.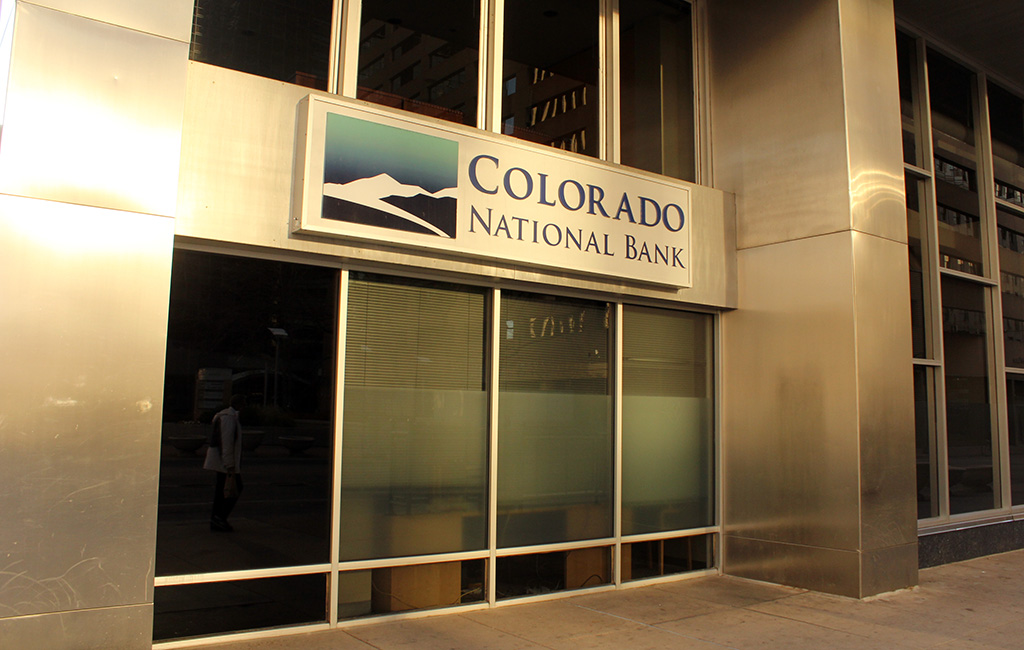 28187