Shortly after waking Monday morning, John Bristol saw the press release in his inbox.
VF Corp., the parent company of brands such as The North Face and JanSport, was moving its headquarters to Denver.
Bristol, the director of the Steamboat Springs Economic Development Council, quickly shot off a message to Luis Benitez, director of the Colorado Outdoor Recreation Industry Office, who was involved in the effort to lure VF to the state.
Bristol congratulated Benitez. Then he said they needed to talk.
"Obviously (VF) choosing Colorado is tremendous," Bristol told BusinessDen Wednesday. "It's the center of the outdoor industry. But in this instance, there's collateral damage."
Denver's highly-publicized economic development win, which came after the state approved up to $27 million in future tax credits, is seen a little different in Steamboat Springs, a 13,000-resident mountain town three hours away.
In shifting to Denver, VF plans to bring all its outdoor brands, each with their own base of operations, under one roof. They include JanSport and The North Face, both based in Alameda, California; and Eagle Creek and Altra, which will move from Carlsbad, California, and Logan, Utah, respectively.
And VF's Smartwool will move its 70-employee operation from Steamboat Springs, where the company has been for 24 years.
"People are very proud that Smartwool is here," Bristol said.
Meeting is held to discuss move
Benitez told Bristol he'd make the trek to Steamboat, and asked Bristol to help assemble city leaders and local business owners. Tuesday afternoon, Benitez addressed about 20 locals, including representatives from Steamboat's other resident outdoor brands: Hala Gear, Grass Sticks, Honey Stinger and Big Agnes.
Benitez told BusinessDen he stressed that VF Corp. was going to move all its brands no matter what. The alternative to Smartwool moving to Denver wasn't Smartwool staying in Steamboat, he said, but rather Smartwool and the other brands moving to another state.
"The danger that we saw was that these jobs could have left the state," Benitez said. "There's a part of me that's grateful that these jobs are here in Colorado."
Andrew Beckler, the founder of Grass Sticks, which sells bamboo ski pole and paddles, attended the Tuesday meeting. He said emotions ran high, but people generally understood.
"Seventy jobs is a huge loss for Steamboat," Beckler said. "The negative impact on Steamboat is disproportionate to the positive impact on Denver. I think it helped a little bit to drive home that this was going to happen either way."
Smartwool CEO Jennifer McClaren said she was told of the move to Denver on Aug. 6, a week before VF's announcement. Molly Cuffe, the company's communications director, said the company sees Denver as a win.
"I think for us, when we consider that when we could have been going to Alamosa or Greensboro, we're very happy to be staying in Colorado," Cuffe said.
TIC Holdings left 10 years ago
Smartwool isn't the first company to relocate from Steamboat to the Denver metro area. Ten years ago, construction company TIC Holdings Inc. was acquired by Kiewit Corp., and operations shifted to Englewood.
Steamboat City Councilwoman Kathi Meyer said she recalls approximately 60 to 70 percent of TIC employees decided to make the move. TIC could not be reached for comment.
McClaren said it was too early to predict how many Smartwool employees will stick with the company when it moves. She said that Steamboat Springs "is a big part of who we are as a brand" and acknowledged the situation is "incredibly challenging" for some employees.
"Our hearts are with our team and making sure that we are supporting them in the best way possible," she said. "We don't want our people to get lost in the conversation."
Grass Sticks' Beckler, meanwhile, said he wants his company to grow. But he wants it to grow in Steamboat.
"I'm not a city guy," he said. "There's some marketing benefits behind it too. We're a mountain company in a mountain town."
More coverage: VF Corp. looks in Union Station for new HQ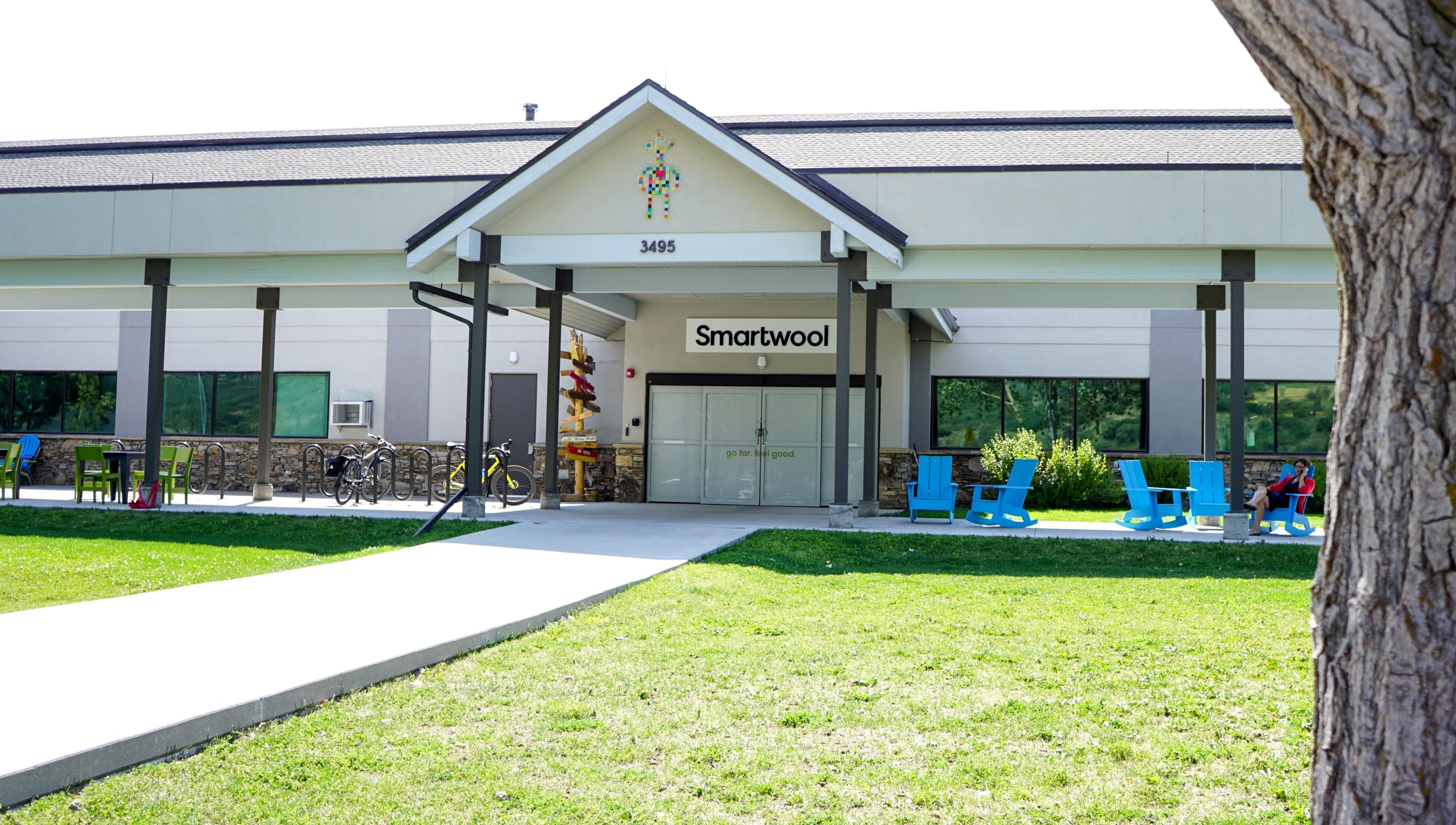 28037