A former Masonic lodge in Lakewood is being converted into microunits as part of an affordable housing development.
Metro West Housing Solutions, a nonprofit that owns and manages apartment complexes in Lakewood and Denver, started work last week on the renovation of the former lodge at 1440 Independence St.
The structure was built in 1950 by the Lakewood lodge, as local chapters are known, of the Freemasons, a fraternal organization. Metro West spokeswoman Megan Schmidt said the nonprofit bought the property for $1 million in May 2008.
"They used it for decades and as membership declined, they opted to combine with the Wheat Ridge Masons and form a new group," Schmidt said. "They sold the building to us and leased it back while the new lodge was being prepared."
The 10,698-square-foot building has been vacant for about three years, Schmidt said. It will be divided into 19 microunits averaging 388 square feet.
The converted lodge will be part of Indy Street Flats, which will bring 115 apartments reserved for those earning between 30 and 60 percent of the area median income to Lakewood's Eiber neighborhood.
The bulk of the apartments will be in a new 84-unit structure Metro West plans to build next to the lodge. The remainder will be in the Belmont Manor property at the site, which is being converted into two-bedroom units.
Indy Street Flats is slated to be ready for move-in by late 2019.
The $37 million development is supported by more than $18 million in state and federal tax credit equity, according to Metro West. Shopworks Architecture designed the project. Taylor Kohrs is the general contractor.
Metro West develops, owns and manages affordable apartment complexes in Denver and Lakewood, and administers Housing Choice Vouchers to eligible Lakewood residents.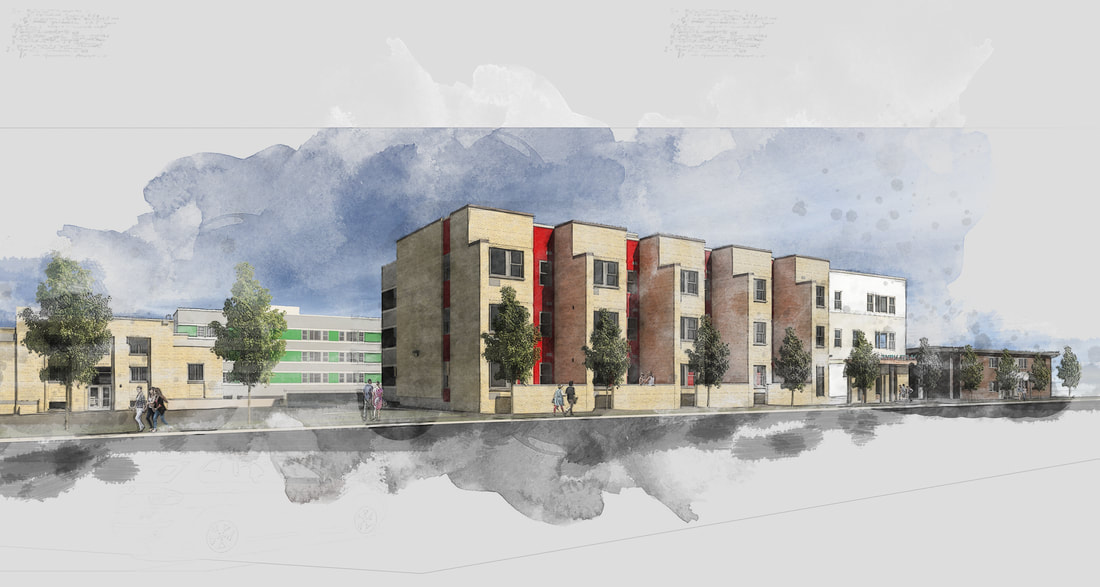 27819