Three years ago, Columbine Country Club decided it was time to demolish its old clubhouse in favor of a new 50,000-square-foot building in hopes of attracting new members.
The hard work and $25 million in renovations is paying off.
Columbine CC garnered first place and best-in-show awards for private new construction from Golf Magazine. And memberships have sold out.
"We started the project three years ago when clubs were not doing this," said Robert Cuillard, director of sales and marketing. "A lot of clubs were really just trying to salvage their way through and survive."
Columbine hired Marsh & Associates as its architect and interior designer.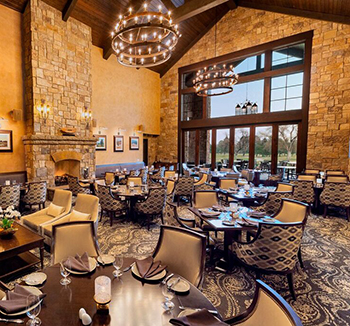 "They won the award a few times before," Cuillard said. "We wanted someone that had a great pedigree of building great clubs."
During construction, the club sold 252 memberships. And this week, Columbine CC maxed out at 650 memberships.
"We've just had an explosion of business with all of our new members," Cuillard said. "We designed the club to attract a much younger demographic. It's great to see that that's who's been joining the club."
Read More: A Columbine CC Member conducts an experiment about the best way to replace a divot