A phone book publisher working to transition to the digital age is closing its office in the Denver Tech Center.
Dallas-based DexYP told the Colorado labor department on Friday that the office at 7600 E. Orchard Ave. in Greenwood Village will be closed within 90 days.
DexYP said 39 employees — the bulk of whom have the title "telemarketing consultant" or "telesales associate" — will be let go on Sept. 30. The company said other employees also will lose their jobs in the next 90 days, but it did not provide a number, saying it would disclose that information later.
Some of the employees are represented by two unions, the Communication Workers of America and the International Brotherhood of Electrical Workers.
DexYP notified the state in an effort to comply with the federal Worker Adjustment and Retraining Notification Act, which requires large employers to provide advance notice of plant closings and significant layoffs.
DexYP, which did not respond to requests for comment, is an entity that was formed through the bankruptcy-riddled consolidation of the telephone directory industry, which has been challenged by consumers' increased reliance on the Internet.
The company took on the DexYP name last summer, when Dex Media acquired rival YP Holdings in an approximately $600 million deal. Dex Media, which filed for Chapter 11 bankruptcy in May 2016, is the result of the 2013 bankruptcy-protected merger of Dex One and Super Media, according to USA Today. Dex One, in turn, formed following the bankruptcy of R.H. Donnelly..
DexYP said in its most annual report that it had operating revenue of $2.31 billion in 2017, down 17.6 percent from 2016, figures that factor in the mid-2017 acquisition. It attributed the drop to "continued competition from other advertising media."
The company said it distributed approximately 116 million telephone directories in 2017. DexYP also sells digital marketing and advertising products to small businesses.
The Greenwood Village office is one of 10 regional offices listed alongside the Dallas headquarters on the DexYP website. It is the company's only office in Colorado.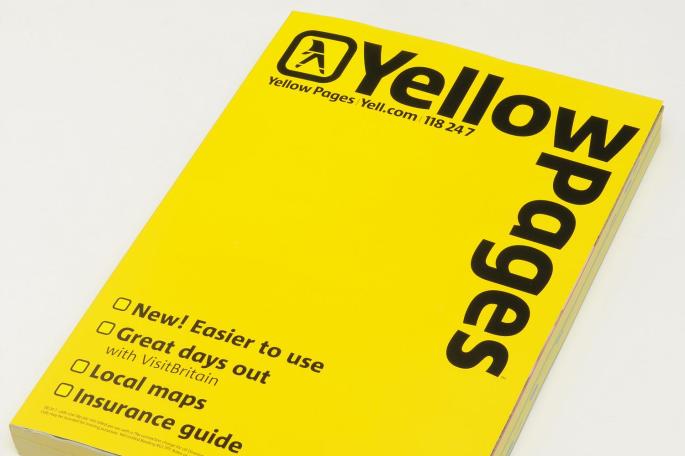 27646