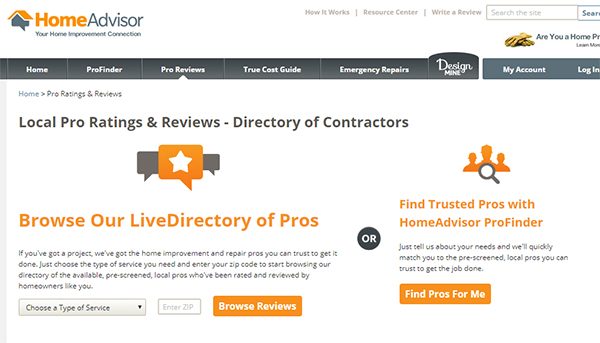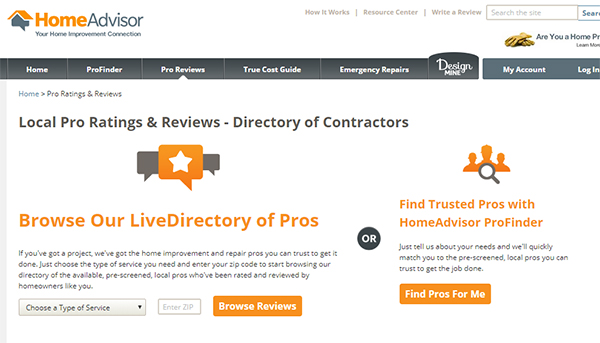 Digital marketplace HomeAdvisor is being sued by the owners of eight small home-improvement companies who say the Golden-based company twisted a lead-generation business into a vehicle for greed and abuse.
The plaintiffs all paid to be members of the site and for sales leads. They accuse HomeAdvisor of misrepresenting its services, and allege that the customer leads the company sells are "overwhelmingly bogus."
The plaintiffs, who include the owners of Westminster-based B&B Carpentry, are seeking class-action status for the lawsuit, filed July 16 in U.S. District Court in Denver.
"The allegations are attacking the fundamental business that HomeAdvisor is operating," said Kimberly Donaldson Smith with Chimicles & Tikellis, one of the attorneys representing the plaintiffs.
A spokeswoman for HomeAdvisor, which has agreed to take space in the HUB mixed-use development being built at 36th and Blake streets in RiNo, said the company does not comment on pending litigation.
In addition to Colorado, the plaintiffs own businesses in New Jersey, Illinois, California, Ohio, Florida, New York and Idaho, specializing in services ranging from home inspections to metal roofing.
The plaintiffs say they joined HomeAdvisor as a member between August 2014 and August 2017.
Brad and Linda McHenry, who own B&B Carpentry, told BusinessDen in an interview that they joined HomeAdvisor after a disappointing experience with the company's predecessor, ServiceMagic, because they were told HomeAdvisor would refund them for money spent on "bogus" leads. They canceled several months later, having again been disappointed with the information provided. They claim they never received a refund.
Brad McHenry estimated they paid HomeAdvisor $3,500.
"I recognize that it's not a huge amount, but it's not chump change either," he said. "And the reality is they robbed me of my time and my talent too."
The McHenrys and the other plaintiffs are represented by Gordon Netzorg, Mark Williams and Carla Martin of the Denver office of Sherman & Howard, as well Donaldson Smith and other attorneys at the Haverford, Pennsylvania, and Wilmington, Delaware, offices of Chimicles & Tikellis.
The lawsuit makes claims about HomeAdvisor that range from the nature of the company's business model to the culture of its Colorado offices. The allegations include:
• HomeAdvisor won't tell companies, or "home improvement professionals," in advance how much they will pay for each customer lead, but the amounts range from roughly $10 to $140.
• The leads sold to the companies are "overwhelmingly bogus" and "illusory" because they are often "over distributed" or contain, among other things, disconnected phone numbers, people who are not homeowners or contacts for nonexistent residences.
• HomeAdvisor represents that the majority of its leads are generated through its website, when a majority actually are generated by third-party affiliates, which generally result in less-useful leads.
• HomeAdvisor won't let members turn off leads permanently, instead forcing those that want to avoid paying for leads to log in regularly to "freeze" leads.
• While members can set a budget for how much they want to spend on leads each month, if the budget is altered, it resets for the month, which can result in members paying for more leads than they want.
• When companies cancel their HomeAdvisor membership, HomeAdvisor leaves their company profile page on its website, and sells the information entered by individuals who attempt to contact the company to other Home Advisor members.
The attorneys representing the plaintiffs are familiar with HomeAdvisor. Two years ago, they filed a lawsuit against the company on behalf of Rochester-based Airquip Inc. That case is ongoing.
That lawsuit makes similar allegations to the one filed last week.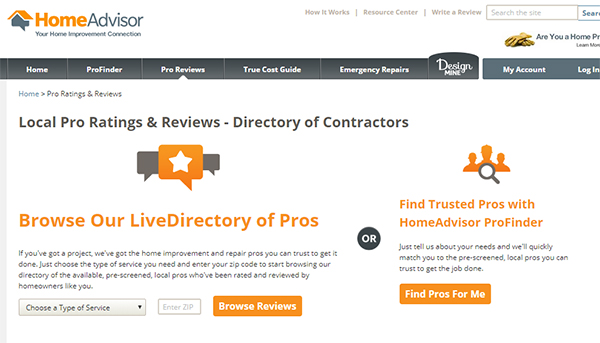 27495